With the end of a year approaching, there's no better time to reevaluate and establish new goals for the year to come. Especially with 2020 being so different and unexpected, many people can't wait for fresh beginnings. To help you set your goals, here are 10 best goal setting books for you to check out, to help you set a clear vision on where your year goes.
Best Goal Setting Books
Goal Setting and Achieving them: Step by Step Plan for Achieving your most important goals by William Bell
Unfortunately, most people never reach their goals. It has nothing to do with intelligence, skills, or work ethics. Smart people who are disappointed with their lives can be found anywhere.
As an entrepreneur, achieving the goals you set yourself can be crucial for business success.
In this book, William Bell concentrates on helping you set your goals effectively. Goal Setting and Achieving Them aims to help you set goals with a proven-little-known strategy that actually works. It is a great book that teaches you the importance of goal setting and the focus needed to be a success in all areas of your life.
Rewire Your Habits: Establish Goals, Evolve your habits, and Improve your Relationships, health and finances and free time by Zoe McKey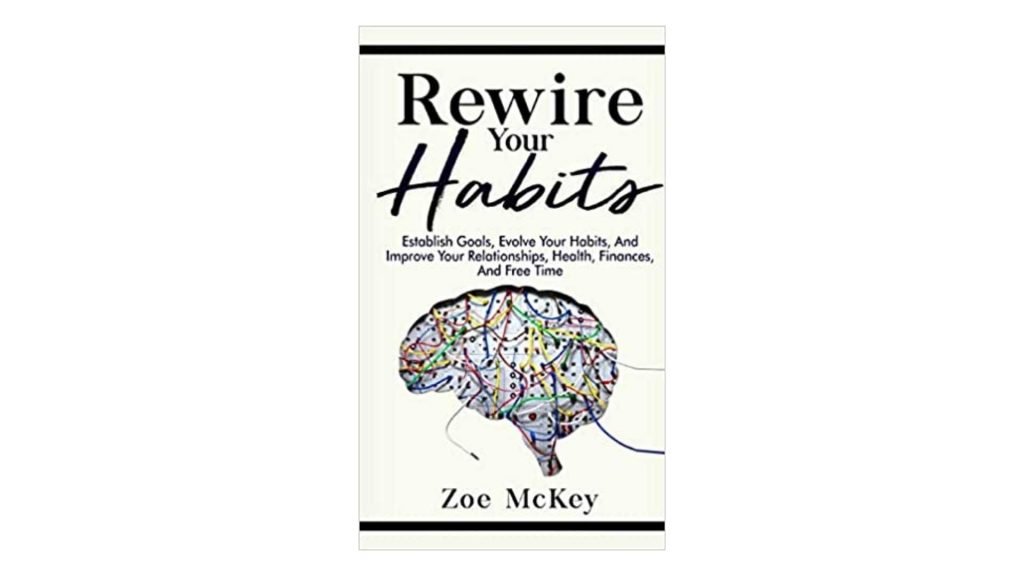 Rewire your Habits is a fantastic goal setting book. Setting goals is just one half of the job done, in order to make your goals inevitable, you must build powerful habits. Whatever your goal is, having the right habits will be key to your success.
Zoe McKey is a life coach that has found the most common goal-setting and habit-building issue that her clients have faced and presented the solution to these problems in her book Rewire your habits. She dives into why we should do it and the drive behind goals. She also offers great tips on how to conserve and launch our energy when needed the most, which is incredibly important for entrepreneurs. 
Strategies and Tips for Time Management: Secrets to Organizing Yourself and Ending Procrastination by Jack Barrett
In today's world, maintaining focus is not an easy task. There are numerous distractions that we have to deal with from all corners. As an entrepreneur, you must be able to discipline yourself and mitigate these distractions, but you need the right tools to guide you towards your goals.
In reality, the only way that you can live a happy and fulfilling life is by using your time wisely. Learning how to manage distractions is the first step in this direction. The book offers easy-to-integrate, realistic solutions to time management problems.
Procrastination: The Cure to Get Things Done, Change your Bad Habits in order to maintain your Focus and Productivity. Stop Procrastinating now! By Daniel Stevens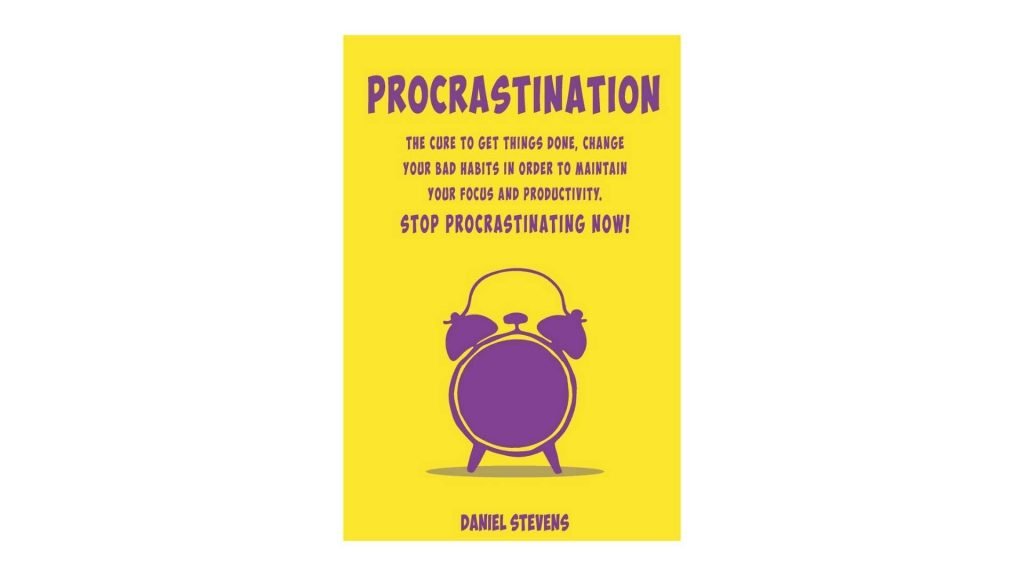 Procrastination is a big problem for many people across the world, and there are countless resources and information out there aimed at helping people stop wasting time. But without truly understanding what procrastination is exactly, you can never learn how to use your time more effectively.
Rather than filling your brain with useless hacks and tips, Daniel Stevens shows you how to improve concentration, take control of your time and gain a clearer understanding of why you are procrastinating. 
Become a Time Master: How to Find the Hidden Time Opportunities in Your Day and Use Them to Maximize Your Productivity by Katelyn Silva
Entrepreneurs always have a seemingly endless to-do list, and we've all been in the position where it feels like there are not enough hours in the day to get everything done. Entrepreneurs, especially solopreneurs, might often feel like we're constantly being pulled in too many directions, being constantly busy but never getting anything done.
Katelyn Silva presents her proven method for not only taking back your time, but mastering it to maximize your productivity to get more done (without packing more on to your list), and ultimately feel more fulfilled and accomplished in your life.
7 Principles of Becoming a Leader: The definitive guide for starting and building a management career
Some people have a seemingly natural charisma that makes them very persuasive. While the power to motivate and persuade is a tremendous asset to those who would lead, it isn't the sum total of leadership. Even if you are not a natural-born leader, you can certainly evolve into one. However, you must be proactive in developing your leadership skills. Many leaders are made, not born.
Principles of Becoming a Leader decodes all the leadership development and career building secrets to clear actionable principles available for everyone. Even if you do not have any previous leadership experience, education or support of an experienced mentor, the book will be your guide through every step on your journey to becoming a strong leader who is in control of their work, career, and life.
The Coaching Habit: Say less, ask more & change the way you lead forever by Michael Bungay Stanier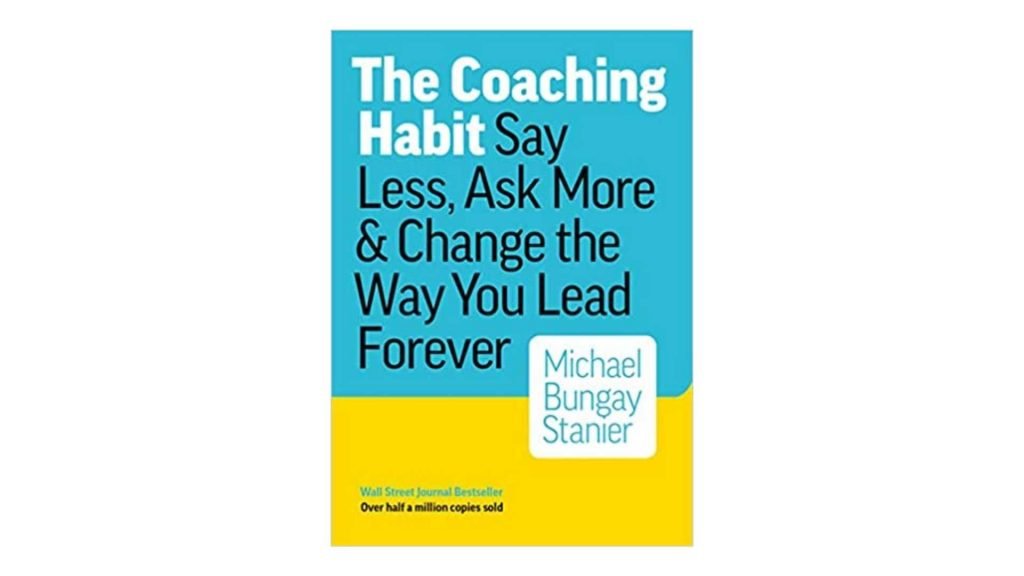 There are many different how-to guides on how to be a good coach, but Coaching is an art and it's far easier said than done. It takes courage to ask a question rather than offer up advice, provide an answer, or unleash a solution. giving another person the opportunity to find their own way, make their own mistakes, and create their own wisdom is both brave and vulnerable.
In Michael Bungay Stanier's The Coaching Habit, coaching becomes a regular, informal part of your day so managers and their teams can work less hard and have more impact. It takes a fresh innovative take on the traditional how-to manuals that we've all read.
Atomic Habits: An Easy & Proven Way to Build Good Habits & Break Bad Ones
James Clear, one of the world's leading experts on habit formation, reveals practical strategies that will teach you exactly how to form good habits, break bad ones, and master the tiny behaviours that lead to remarkable results.
If you're having trouble changing your habits, the problem isn't you. The problem is your system. Bad habits repeat themselves again and again not because you don't want to change, but because you have the wrong system for change. You do not rise to the level of your goals. You fall to the level of your systems. Here, you'll get a proven system that can take you to new heights.
In Atomic Habits, learn how to make time for new habits, overcome a lack of motivation and willpower, design your environment to make success easier and get back on track when you fall off course.
Ultralearning: Accelerate Your Career, Master Hard Skills and Outsmart the competition
Entrepreneurs have to constantly learn new skills if they want to stay competitive and relevant. You have to always be able to adapt to whatever life throws your way. Staying ahead in your career depends on continual learning—a lifelong mastery of new ideas, subjects, and skills.
If you want to accomplish more and stand apart from everyone else, you need to become an ultralearner. Ultralearners are ordinary people who can master difficult skills with extraordinary speed.
The Art of Saying No: How to Stand Your Ground, Reclaim Your Time and Energy, And Refuse To Be Taken For Granted
Saying no to people asking you for favours, especially if they are coworkers, friends and family members, is always difficult and puts you in a potentially awkward situation. There is an art to saying no that will allow to turn down requests and decline invitations with confidence and poise., a way to reject someone demanding your time whilst inspiring their respect in the process rather than igniting their fury.
Damon Zahariades, provides a step-by-step, strategic guide for setting boundaries and developing the assertiveness you need to maintain them. You'll discover how to get your friends, family members, bosses, coworkers, and neighbours to respect your boundaries and recognize your authority.
Conclusion
These are the 10 goal setting books that can help you in reaching your vision in 2021. What do you think about them? If you have any recommendations, definitely leave them in the comment section down below!