Starting an online business and not sure where to start? Have a look at these five online business models that can ensure strong foundations, to help you kickstart your success today!
Deciding what your online business model is can have a massive effect on your future success. Select an online business model that matches your lifestyle and the goal and vision you are working towards. Use these different online business models to help you achieve financial freedom.
Keep in mind that no business can succeed without consistency and perseverance. Just because it is a strong online business model doesn't mean that you will instantly succeed, nor does it mean that you don't have to work hard. However, it is reassuring to know that without spending a lot of money upfront and if you work consistently, follow the steps and have a clear vision in mind, you can start seeing results with these online business models.
Strongest Online Business Models
1. Blogging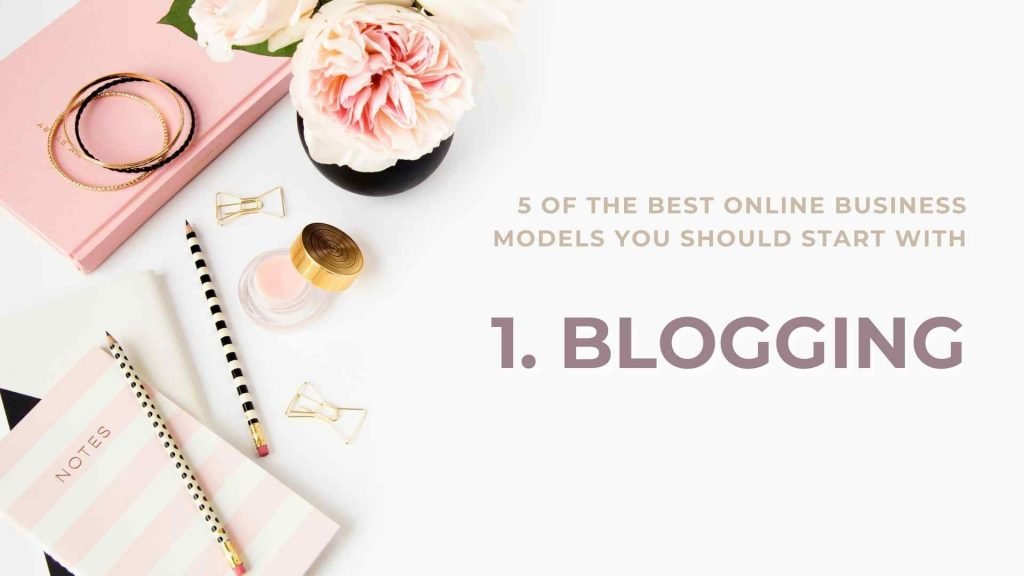 People say that blogging is dead, but in fact, it is alive and well. Blogging is still one of the best ways to make money online. You don't have to write a new article every day. Decide how often you want to publish new content and focus on consistency. Slowly but surely, the blogs will start working for you.
Blogging takes work and the results can take a while to appear. Yet blogging is still necessary. Even if it is not used as the primary form of revenue, having a blog is a great way to promote your services and products, attract potential customers and stand out from the crowd. When a blog site generates enough website traffic, it can be monetised using methods like affiliate links, paid advertising and marketing.
You can start a blog on WordPress quickly with the use of Divi theme, which I would highly recommend. It is one of the most popular themes out there.
2. YouTube
In many different ways, videos are taking over the internet. Many people prefer to watch a video explaining things, helping you solve your problems or for entertainment, rather than reading. Some social media channels favour video content over image content. With videos, there is also a longer chance of people staying and finishing watching the video rather than skimming through a text-based content. It is easier to make a video go viral than any other kind of content.
YouTube is the second largest search engine and being such a huge video streaming platform, you can reach an audience that you could not reach otherwise. With Youtube Partner Program, you can generate income through views and you can also put affiliate links and your product and services in your description. Building an audience base on Youtube can also help you drive traffic to your website and other social media channels.
3. Selling Products & Amazon FBA
Online shopping is crazy at an incredible speed. If you have physical products to sell, then marketing physical products online is a great way to generate income and reach a global audience. With the satisfied by Fullfilment by Amazon (FBA), you can sell directly on Amazon, the biggest search engine for people that have purchasing intent. Through Amazon FBA, the sale, as well as processing, occur via the Amazon system, along with the shipment of the product itself.
Amazon has an interface that everyone is familiar with. It also deals with customer services. To put it simply, Amazon.com does a whole lot to help recover abandoned carts and get the customers to complete the purchase. The catch is that Amazon FBA takes a huge cut.
Besides selling on Amazon, you can also sell both digital products and physical products on different platforms. Digital products can be anything from ebooks, printable, checklists, memberships and a lot more. With physical products, you can sell arts and crafts, subscription boxes business and a lot more. Your imagination is your limit.
You can also sell your products on your own website, using services like SendOwl, Podia or Woocommerce. For other websites, you can look into selling on JVZoo and WarriorPlus. If you want to build an eCommerce website for dropshipping or selling physical products, you can easily do that by using Shopify.
4. Create an Online Course
Do you have a passion for something you would like to share with others? It can be anything from art, knitting, painting to languages, marketing and just about everything. You don't have to have a PHD or any certificates to teach others. If you are one step ahead of those around you, then you can help them by teaching them to get this one step further.
It is easy for people to get imposter syndrome, where you think you are not good enough or that you don't deserve to get paid for providing your knowledge. However, it's important for you to know that so many people out there are looking for the knowledge that you have to share and the skills that you've gathered. With all the hours and days and weeks you have spent learning, maybe you can help others get here faster!
You can sell your courses on online platforms like Udemy or Skillshare. You can also host your own online courses through platforms like Podia, Teachable or Thinkific. If you don't want to pay a large amount of money to have your courses hosted on other platforms, you can also host your own courses on your WordPress website with Learndash.
5. Affiliate marketing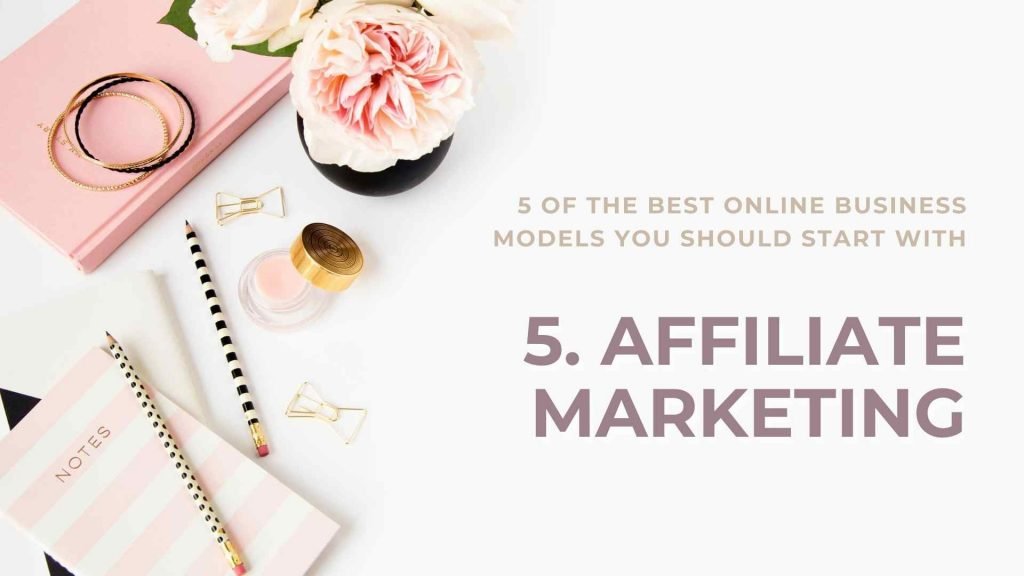 If your friend asks you about your favourite restaurant, what TV show you're binging right now, the software that you're using for your website, you will likely let them know without thinking twice, right?
Well, you can do that on the internet while making an income. There are so many amazing products out there and I believe there are things that you truly believe in and surprise that many people don't know about yet.
By recommending these products to people that need them and are actively looking for these tools can help them and in exchange, you generate a commission for generating that sale.
Affiliate marketing has a bad reputation sometimes because many people get blindsided by the high commission and just sell everything they can without thinking twice. Be honest in recommending software you truly believe in and would genuinely recommend to people that come to you.
You can start with affiliate marketing through ShareASale, Clickbank and CJ Affiliate.
Bonus: Freelancing
Here is a bonus online business that you can start right away to help you generate income. Freelancing is great to do on the side while you are working at your full-time job or starting your own journey as an entrepreneur. You can work from anywhere and also use your existing abilities to create income right away. With the projects, you can also create testimonials and improve your skills in working with different clients.
To find Freelancing opportunities, you can start with Fiverr, Freelancer and Upwork.
Conclusion
There are many different online business models and many ways to make money online. It is easy for entrepreneurs to get overwhelmed and spend hours on end researching different online business models. Take a step back and just choose one of these online business models to jumpstart your business today.