The online world has brought so many people together but at the same time, with so much information out there, with so many mentors, coaches, courses, programs to choose from, how do you know who to trust, what advice to take and what courses or mentor to invest in?
Well, look no further. Here are actionable steps and expert marketing tips from real-life experts that have gone out there in the online world and got first-hand experiences. These experts are here to share what they have learned, along with the biggest tips they have for you!
Tip #1: Copywriting

When it comes to writing copy for your website, think if it as a roadmap. What is your ultimate end goal for the reader? If it's to book a discovery call with you, then there should be buttons at the bottom of each page or section leading the reader closer to the page where they will take that action.

For instance, the homepage should have a preview of your services and then a button leading people to the services page. The services page should have more detailed information about your services and a button leading them to book a call/contact.

Never let the reader get to the bottom of the page and not know what you want them to do next- because chances are they will just leave your website all together!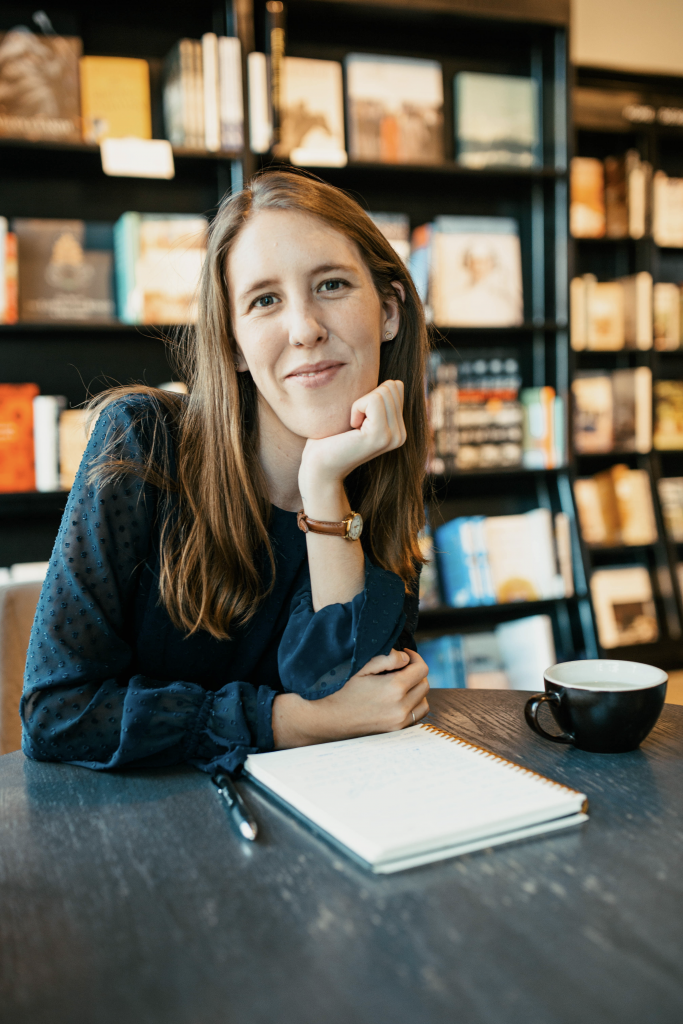 Micah Lambert, Micah Lambert is a copywriter who helps creative entrepreneurs find the right words to connect with their ideal audience and sell more!
Follow Micah: Website, Instagram
Tip #2: Copywriting

Copywriting is about benefits over features, the consumer does not care about you (think what's in it for them), and always write to an actual person when you sit down to construct your piece of copy.

Johanna Sanchez, She uses words to help women increase engagement and make more money. She is passionate about sales and enjoys the psychology and emotional aspect to her writing.
Follow Johanna: Website, Instagram
Tip #3: Course Creation

When you have an initial idea for a course or digital product, it can be tempting to jump straight into creation mode (and I get it – you have this great idea and you're excited!)

But it's important to always validate your idea by conducting some research and talking with people in your target audience before beginning to create your course or product.

During the research phase, you'll either find your course idea is something your audience needs and is craving for or that they are seeking something entirely different!

Caitlyn W., owner of Little River Creative Co, is a digital marketing strategist and course developer who helps entrepreneurs scale their businesses through effective marketing & sales funnels and strategic course offerings.
Follow Caitlyn: Website, Facebook, Instagram
Tip #4: Sales

The best way to convert a follower or visitor is to ask them what they want, give it to them, then upsell them on the next offer they need before they need it.

Nikki NicoleI, Teach Entrepreneurs The Good Bad & Ugly Side Of Marketing Grow Your Sales, Followers and set up Systems
Follow Nikki: Website, Instagram
Tip #5: Content Creation

When thinking about content creation, the most important thing to consider is what value is it bringing to the person reading it? If your content is not providing significant value than it won't be memorable. Think of how your message can help someone else's pain point. We all want to have something to resonate to and these are just some of the considerations when thinking about each piece of content we create.

Cherie Marquez, Creative Director + Digital Marketing Strategist and Entrepreneur with over 10+ years in the professional industry with a knack to tackle it all. She has a diverse creative and business background that includes, film, creative business and marketing and design and working domestically and internationally in various markets around the world. She is the Founder and Creative Director of Take One Daily Media, a media company that focuses on telling stories that drive impact for positive transformation and inclusion for brands and organizations.
Follow Cherie: Website, Facebook, Twitter, Instagram, Linkedin
Tip #6: Content Creation

Customers buy from brands who they can relate to… Humanise your brand. Share content that can spark a conversation or resonates with the emotions of your ideal clients.

There are millions of companies working in similar industries but customers remember brands who connect with their human side – their Emotions. Engaging content helps businesses to build brand awareness.

Steal these popular tips while creating content to get better engagement and build a connection with your clients

👉 Add your personality to your content
👉 Have an opinion
👉 Tell a story… storytelling is the best form of marketing
👉 Share a mix of educational, inspiring and entertaining content
👉 Add clear call to action that encourage engagement
👉 Humanise your Brand to Build an emotional connection… no one likes to talk to a bot
👉 Use polls, quizzes, challenges etc. for getting customers insights as well as to invite them to engage with your content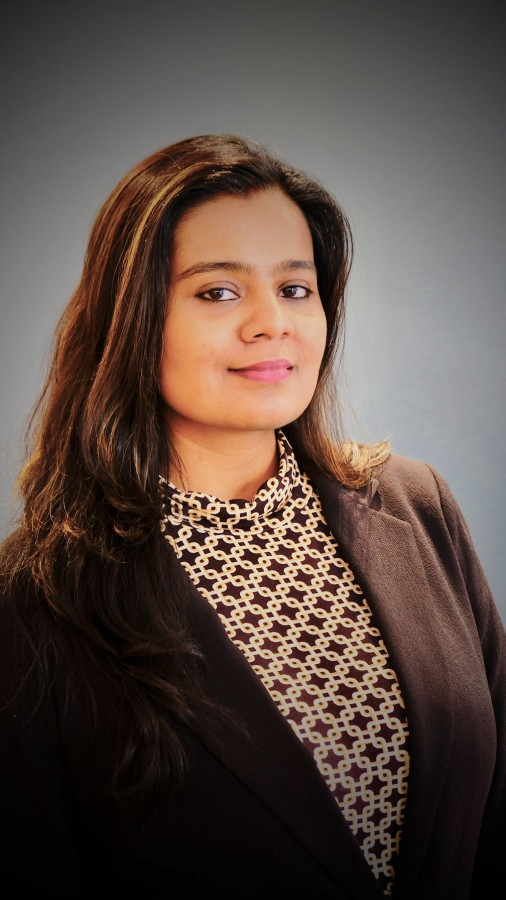 Sonal Mishra, Sonal Mishra marketing consulting firm works with startups and SMEs to help them find their brand identity and leverage content marketing to achieve their growth goals. They create customize effective marketing strategies for businesses to raise brand awareness and generate more leads.
Follow Sonal Mishra on Instagram, Facebook, Facebook group, Linkedin
Tip #7: Facebook

To boost your organic Facebook reach and engagement, do not hesitate to connect to plenty of community groups. They can be specifically designed for promotion and advertising or they can be formed by the residents of your local area, town, country or people who share the common interests. If you are providing a service or product which has a broad target market, there are plenty of groups you can join.

Here is an example: if you sell homemade soap, you can approach absolutely anyone. Let's say you live in London and you are familiar with the main groups of minorities living there, such as Polish, Russian, etc.

Research their community groups on Facebook and join them. Later on, you'll be able to share your product and approach a larger audience which might potentially become your customer. The best part about it – it does not cost anything, so it is extremely valuable by small businesses which do not have large marketing budgets.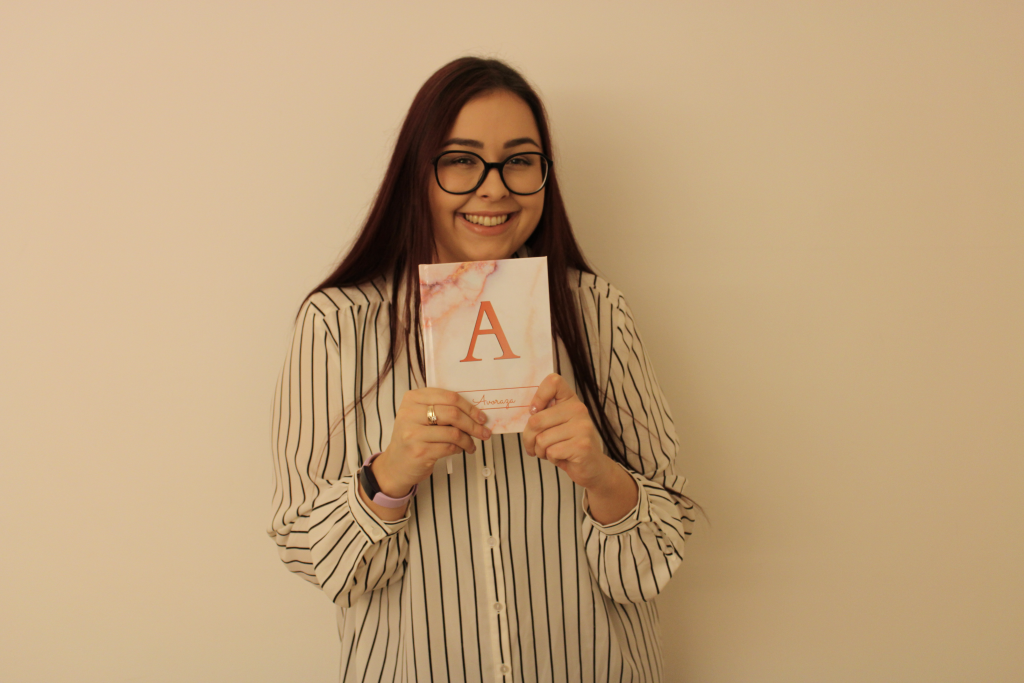 Erika Klisonyte, Avoraza is a social media and marketing management company specialising in social media administration, marketing events, business portfolios and marketing training. Our aim is not only to boost the client's sales and visibility but also – to create a relationship and connection with the audience. We mainly focus on small businesses and projects, aiming to help people who do not have enough knowledge and time to build their brand and progress into the modern era with the help of social media channels. We are here to support, to listen, to succeed and to create the future TOGETHER!
Follow on Website, Facebook, Instagram, Linkedin
Tip #8: Copywriting

The best way to create high converting sales copy is to join the conversation that your audience is already having. This is essentially a process of collecting market research and voice of customer data to create copy that sounds like and speaks to your audience.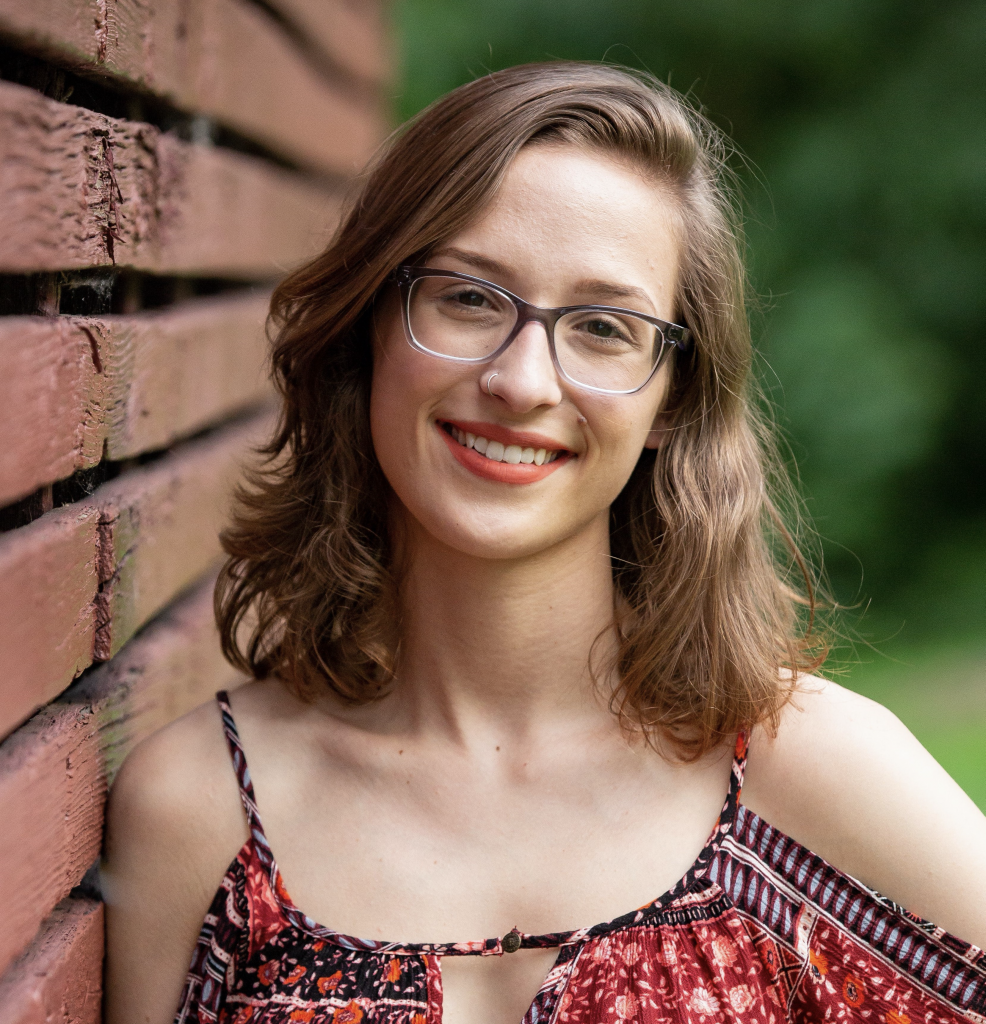 Elora Linnehan, a conversion copywriter for passion-led online business owners and entrepreneurs. It is her mission to help you make more money from your digital course and product launches with strategic copy that converts your readers into loyal fans who rave about your products.
Follow Elora: Website, Instagram, Pinterest
Tip #9: Pinterest

If you're new to Pinterest, have no fear. You may be thinking it's too late for you to get active on said platform, this is a myth! Because Pinterest's algorithm is setup in such a way that it loves new users and new, eye-popping content, it's the place you want to be if you don't have the capital for marketing. Pinterest is a FREE marketing platform and who doesn't like free marketing? For more tips, find me on IG and we can chat!

Lauren Elan, the face behind Your Eco Assistant, a Pinterest and Instagram expert strategist who works exclusively with eco-centred brands, businesses and influencers. From engagement to caption writing and scheduling, there's something to be done for your eco-business.
Follow Lauren: Website, Instagram, Pinterest,
Tip #10: Pinterest

Pinterest is a slow growth visual search engine. As such the key to continued growth is to pin consistently in your niche. New content is preferred over re-pinned content so continually coming up with new pages and images with keyword-rich descriptions will get you the traction you are looking for. Remember even though daily interaction is recommended it should be limited to no more than 3 -5 pins of your own content.

Charming Pen, offers Pinterest Management solutions to small business and bloggers alike. As a Canva graphic designer Amber will create for you high quality pin designs based on your brands font and color palette. Keyword rich descriptions and scheduled marketing strategy to grow your business account. End of month metrics reports along with future recommendations to implement for sustained Pinterest growth. Charming Pen aims to reach your businesses goals and work with you to create a content rich account.
Follow Charming Pen: Website
Tip #11: Pinterest

Learn your audience! Everything you need is in the data to help you figure out how to become successful! Learn who is looking at your profile and WHEN they look at your profile to maximise your reach! Then monetise your competition and you will see, that you can climb up to the top in no time!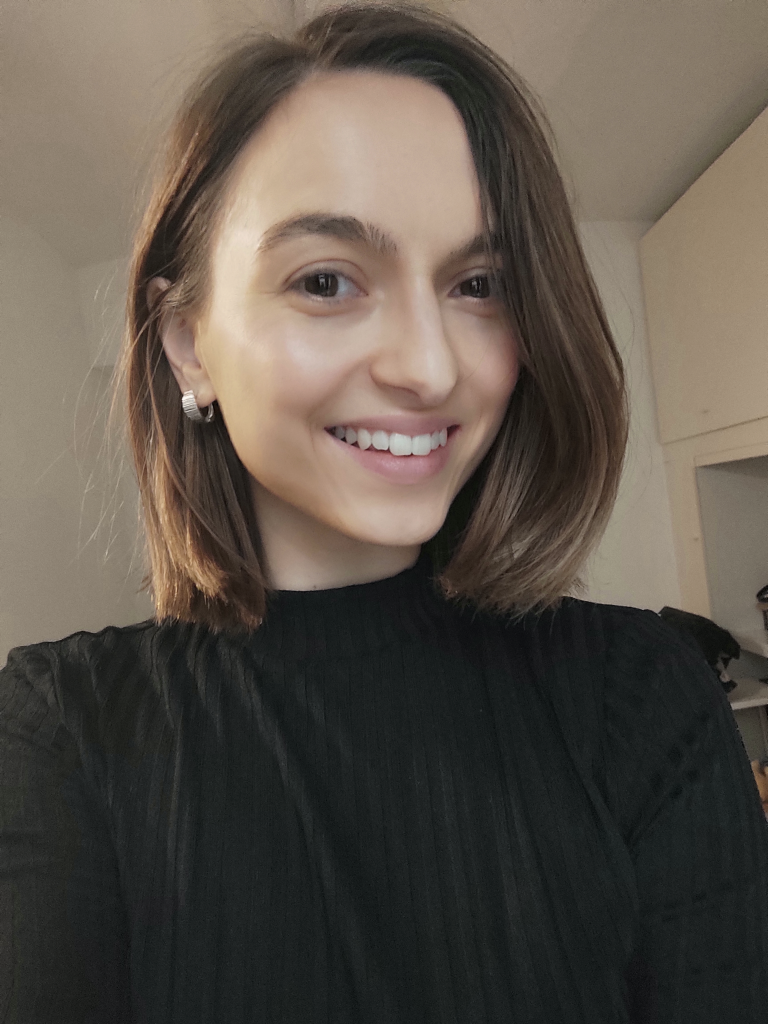 Karmen Rózsa, Karmen's job as a Pinterest Strategist is to help you figure out how to monetise your blog or business best on Pinterest in order to make money. She creates personalised strategies based on pure data and helps you find the best possible way to reach potential customers and viewers on your site. She can also help you with monthly management, if you feel like you need someone to guide you through the sea of information on Pinterest.
Follow Karmen: Website
Tip #12: Facebook personal profile

Did you know you had a source of leads that is going untapped?

Often when people search for you, they search Facebook first. Make sure you are maximizing the impact of your personal profile by:

1) Creating a banner image that represents who you are and what you do (bonus points for including a call to action)
2) Have a profile photo where people can see your face (and only you)
3) Edit you bio to clearly speak to your target audience. Let them know how you benefit them and a link to a clear call to action (you have a limit of 101 characters)
4) Clean up your intro section. Ensure everything there is relevant to what you do and who you are. It needs to add credibility without being a full CV. A key element is clear links to where you want people to engage with you.
5) Use the highlighted photo section. Either 9 photos that showcase your personality or a single image that has a clear call to action.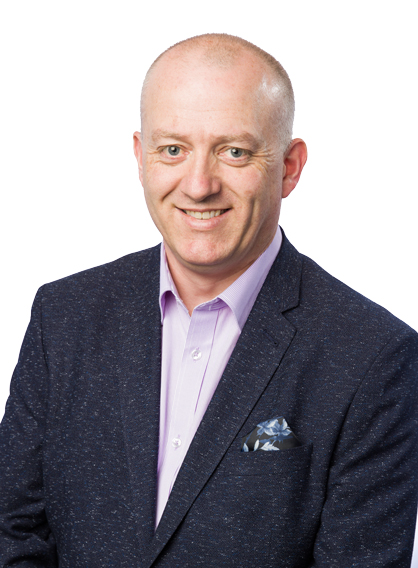 Vince Warnock, an award-winning Business and Marketing Strategist, coach, author and host of the Chasing the Insights podcast. An ex-radio announcer with over 20 years in marketing. Vince has been recognized by his peers with numerous awards including being named a Fearless50, a program designed to recognize the top 50 marketers in the world who are driving bold, fearless marketing and digital transformation.
Follow Vince: Website, Facebook
Tip #13: Facebook Group

Setting goals and creating vision boards is a great start, but you have to actually take action to achieve your goals. A detailed to-do-list, or better, to-achieve-list works great if you structure it well and set deadlines for each task.

To prevent procrastination and distraction while you're working on your to-achieve-list, set timers for focus-time and break-time. Don't forget to reward yourself after ticking off a task on your to-achieve-list. Let's say your goals is to get 500 new members into your Facebook group.

Make a list of what needs to be done first. If you're planning a free live event in your group to get more group members, you'd have to promote the event in other groups, among your friends and on your business page, spend about 30-60 minutes each day to promote your event for about 1-2 weeks and then hold your event in your group.

Don't forget to break each step down into smaller steps and micro tasks such as "come up with a title", "structure live event", "write promotional posts" and so on. You'll see your group grow in no time and because you have your trusty list, you don't have to stress out about what to do next. Enjoy 😀
Freya Augustin, moved from Berlin to a small town in Japan from where she started her first business. A couple of years and two businesses later, she has made it her mission to help others achieve their goals, no matter how unattainable they seem.
Follow Freya: Website
Tip #14: Social Media

Want to know how to take the headache out of social media?

If you're tired of posting on your socials without getting any results, I have two tips that can help you.

First, you must know your audience. What are their demographics, their spending habits, what podcasts do they listen to, what car do they drive? You can't be too detailed here!

Create a clear mental image of this person who represents your ideal client.

Next, think of what sort of content would resonate with this person. What will inspire, educate, and entertain them?

Noticed that I haven't mentioned what would they buy. If you're trying to sell on social media, it's incredibly important to first let the audience get to know you, nurture them with valuable content before you ask for the sale.

Once you have nailed down who your ideal client is and your content strategy, you must keep showing up consistently for them. The algorithm will notice if you only have 1-2 weeks of posts and then go quiet. It rewards accounts who post consistently.

One tip to help with this is to plan out your social media content 2-4 weeks in advance. This will save you time and stress trying to decide what to post on the day, and you can be sure that your posts will go out consistently.

I like spending a day batching my content for the next month, and using the scheduling tool Later to arrange for the posts to go out at the optimal times when my audience is online.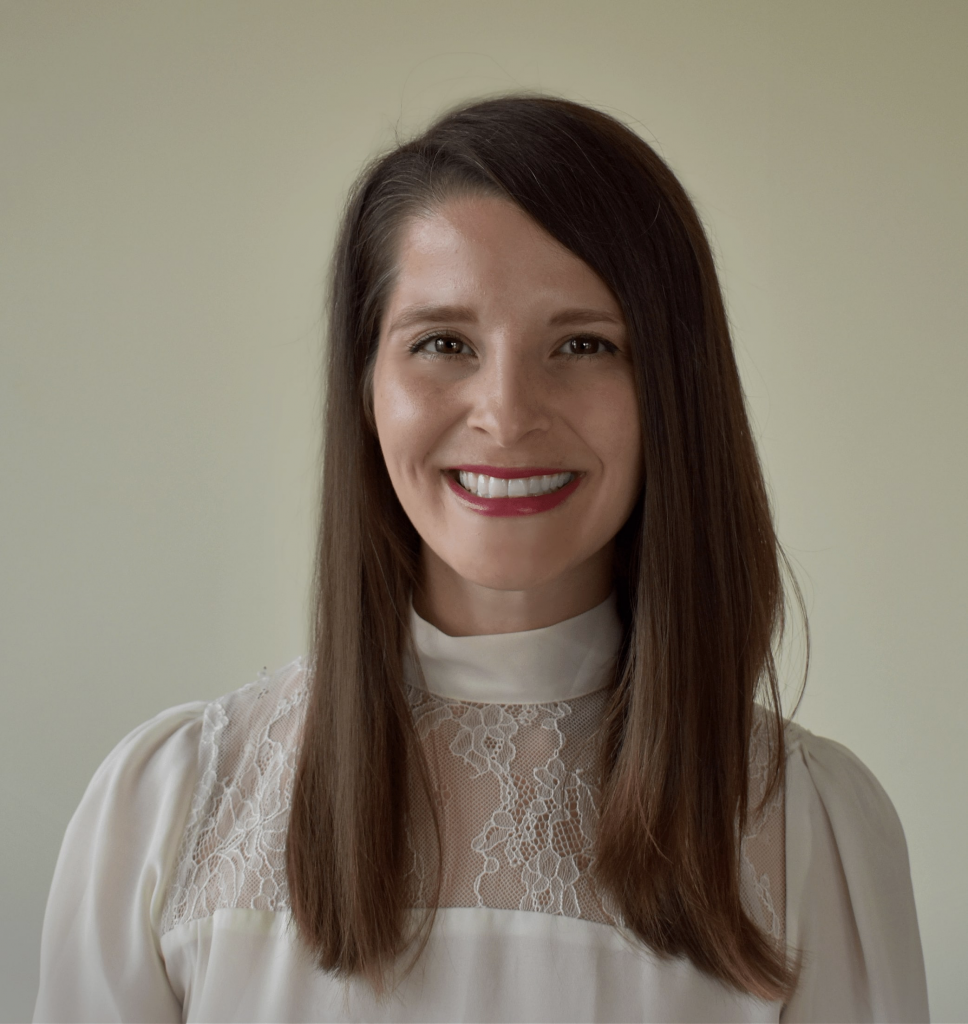 Jeanine Wilson, from J Wilson Digital Studio, works with businesses all over the world to take them to the next level through digital marketing. Whether it's designing or re-designing a professional website, creating an effective email automation sequence, or developing an engaging social media strategy, she turns digital marketing into a channel that brings in a steady stream of customers or clients for small businesses. She has helped countless entrepreneurs free up their time, return to the work they're passionate about, and ultimately boost their revenue through digital marketing.
Follow Jeanine: Website, Instagram, Facebook
Tip #15: Selling on Instagram

Instagram is all about connections. It can be hard to see that through all of the noise + BS but it's the truth. People crave personal connection and Instagram is the PERFECT platform to enable you to connect with your dream clients. 👏

Selling on IG is possible – but to do it, you need to play the long game and start setting yourself up for success NOW. Step 1 is to GROW your account by creating posts your dream clients will love to consume. 💕 Use targeted hashtags to increase your reach and get your business visible to the masses through FB Groups, Podcast appearances, LIVE video, IG Takeovers, etc.

Once your account is steadily growing, it's time to NURTURE your new audience members. 🌱 Provide them with free value, entertainment, and personal connections every day. Let them into your life, show you truly care about their transformation, and set them up for success through stories, DMs, and your consistent content.

Finally, it's time to SELL. Now that you've grown and nurtured relationships, you'll know who you can best serve through your offerings. Reach out to them directly, post about your services, add a link in your bio – now is the time to make it EASY for your dream clients to work with you. 🥳

This process takes time – but don't let that put you off! Building relationships with your dream clients is fun! Trust me, just be yourself, build real connections, and the sales will come.
Corinne Hone, the founder of "Hone Your Social", a Social Media Management and Coaching business, based out of Salt Lake City, Utah. Corinne is originally from Ireland and funnily enough, running a business was never part of her plan. After a 4-year stint in Guatemala working for various non-profit organizations, Corinne moved to the USA to be with her husband, Ronnie. She knew that in order to maintain the high-quality of life she had enjoyed in Guatemala, and keep a flexible schedule, she needed to become her own boss.
Hone Your Social was born in March of 2019, and since then, Corinne has sold-out her full-service Social Media Management packages and has moved into business coaching for freelancers and coaches. Corinne believes that finding a work/life balance is crucial for long-term, sustainable success and takes a holistic approach to business coaching. Touching on mindset, goal setting, strategy, and productivity, Corinne's coaching programs have gained high praise from her past and current students. With a digital course launching in 2021, Corinne's proven business success framework is set to impact hundreds of businesswomen in the coming years.
Follow Corinne: Instagram
Tip #16: Instagram

The most important thing to remember is to fully be yourself and show up authentically. Engage with your following, create a community, and follow what you are fully passionate about.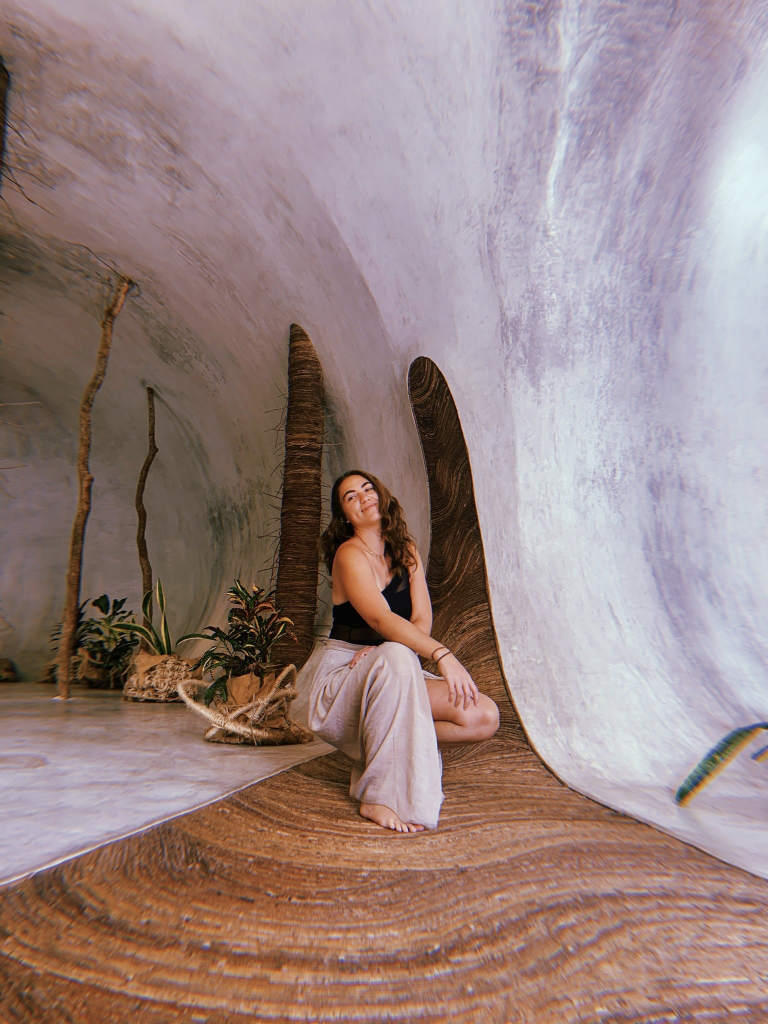 Olivia Coleman, Olivia empowers holistic entrepreneurs who find it difficult to put themselves out there, discover their voice in their business, get clarity on their purpose, and share themselves authentically with intuition lead coaching tailored just for them.
Follow Olivia: Website, Instagram
Tip #17: Linkedin

LinkedIn is all about bringing value to a business audience. When you think about what that means, it's much different than what's valuable on Facebook, Instagram, and TikTok: It's not entertainment, it's not pretty pictures, and it's not talking to a general audience.

LinkedIn users who focus on the platform are experts in their fields; you don't need to hold back on showing what you know. Value on LinkedIn is creating conversations around the topics you care about most. Do that consistently, and people will recognize it, want to connect with you, and eventually, want to hire you.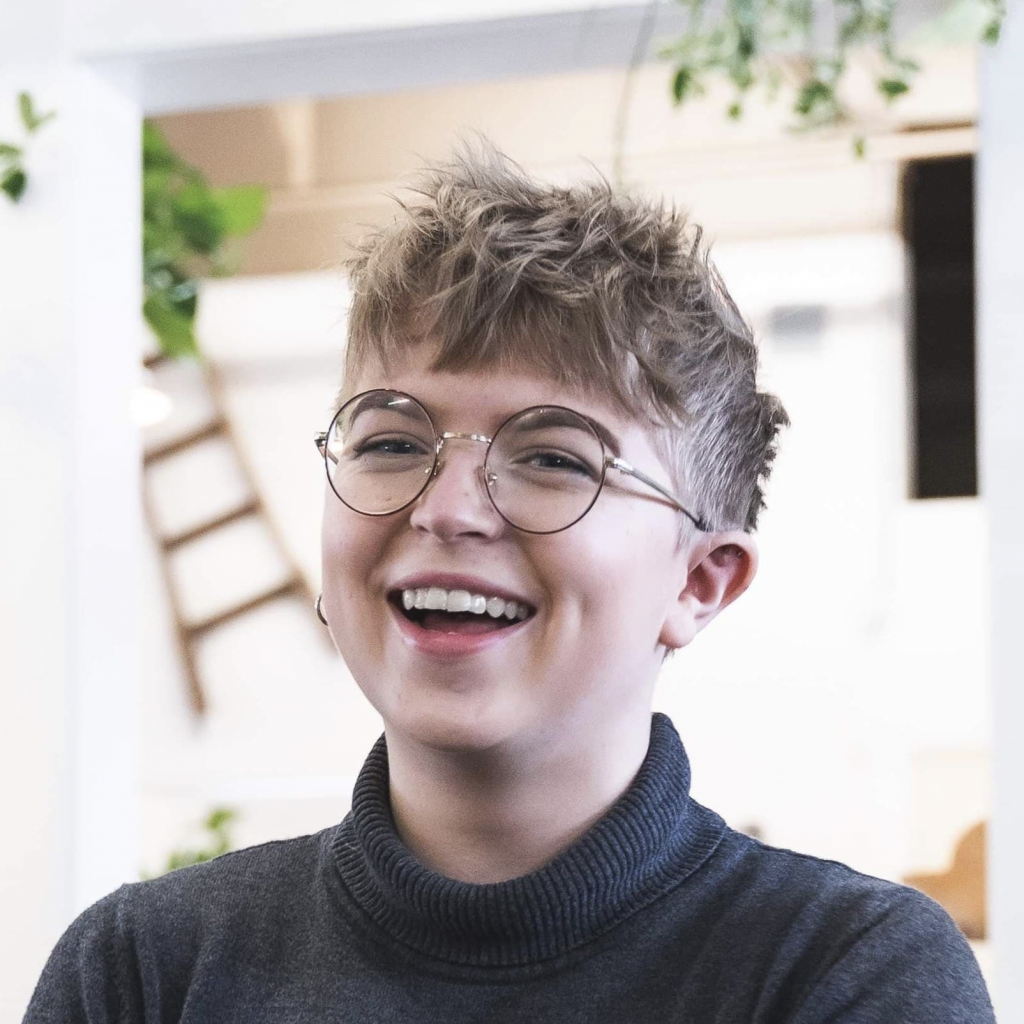 Sarah Katari, LinkedIn nerd, B2B copywriter, and authentic organic marketer. They use the power of building relationships, starting conversations, and knowing your target audience to generate leads, fans, and content inspiration on LinkedIn and Facebook.
Follow Sarah: Linkedin, Facebook, Instagram
Tip #18: Linkedin

LinkedIn is a great tool to attract ideal clients. Unlike other platforms, it's a no fluff, down-to-business kind of medium. It's especially useful if your niche revolves around professionals and solopreneurs! If you're not using it yet, maybe you should.

A couple of months ago, LinkedIn released some new features that the world failed to make a buzz about. But as we all know, optimization lies within the smallest of details.

Here's a bit more about each new feature:

📌 DELETE a sent message – This will save the world. No more awkward apologies for embarrassing typos or incorrect references. Tap hold on mobile or click on desktop. Et voila!

📌 POLL – Engagement matters on LinkedIn too, and this is another tool that can help you achieve just that! It works just like Facebook, but a bit more annoying to manage. Feel free to message me if you need help with this.

📌 Name PRONUNCIATION – This is 10 seconds of valuable real estate to say your name or record a quick intro to pique your audience's interest. A lot of users don't take advantage of this, probably because you can only record it through the mobile app. If you have a very unique name, this might just be what you've been waiting for. When you're inside the edit profile window, just Tap Record name pronunciation.

📌 SHOWCASE your services – Much like your SEO keywords. Edit just below your name in bio. This is searchable so be mindful of your choice of words.

📌 STORIES – Yes! It's still in a love-hate limbo from LinkedIn users and we have yet to see more stickers to be added to the options. But it's an excellent way to be seen especially if you're launching or if you have something irresistible to share. Will you be the last to use it?

Jana Ciaravolo, a Social Media Strategist and Engagement Expert on a mission to help female entrepreneurs grow their social media presence through organic engagement and content that converts. For more than 2 years, she has helped busy lady bosses and CEOs free up more time from social media and focus on their passion projects while making sure that their communities are built around their ideal audience. Jana believes that Genuine Engagement is key, but it has to be done right in order to nurture one's audience into paying dream clients — and with her help, it's as easy as one call.
Follow Jana: Instagram, Facebook, Linkedin
Tip #19: Linkedin

I am often asked "How to Optimize my LinkedIn profile to build my personal brand?"

My response usually is "I'll answer this only if you promise to optimize your LinkedIn profile – I am pretty serious about this. What most people do is that they simply use their profiles as an application form, LinkedIn is much more powerful".

"This is what I know of my experience in writing several impactful profiles LinkedIn, it empowers you to connect with your intended audience. It allows you to build a desirable network and showcase your work. It displays your credibility through your content. If you do your Personal Branding right and strategically there's no way you can ignore it's merits.

Let me point out the most obvious features on a typical LinkedIn profile : Photo, Background Banner, and the most prominent one; the Headline, unfortunately most LinkedIn users ignore its potential.

The other areas that add weightage on a LinkedIn profile are Summary, Experience, Education, Skills and Endorsements! These too are usually packed with fillers and not 'substance' that can help you boost your Personal Brand on LinkedIn. Be mindful and infuse the relevant keywords for these fields. Showcase your services/work, add relevant media, ensure that you have updated contact details, and don't forget to customize your LinkedIn URL and voila you have an Optimized LinkedIn Profile."

Rishika Inamdar, an ideating wiz, content curator and a social media content strategist is an entrepreneur who is successfully pioneering Virtual Assistance in India. She was featured among 35 Indian Women Entrepreneurs 2020. She has the knack for bringing out the best in people and make a hero out of them.
She designs Personal Branding Solutions for Authors, Entrepreneurs, Trainers' & Coaches and helps in building relationships while establishing a profitable network on LinkedIn, through her home-bound venture OfficeCraft Virtual Assistant Services.
A self-published author with an enterprising mind makes her much of a person to sought after for she has got a head on her shoulders and heart on her sleeves.
Follow Rishika: Website, Linkedin
Tip #20: Business Finances

It is really important to get the bookkeeping and the accounting for your business done, but also done the right way. The success of your business relies on this. And the more you ignore it and bury your head in the sand, the more you are hurting your business.

Clarissa Wilson, an accountant for online business owners. She helps to break down the important topics of your business finances into easy to understand plain English for you to run your business more efficiently and successfully.
Follow Clarissa: Website
Tip #21: Organisational Development for Small Businesses

The first step in creating a successful business is understanding your target market and how your service or product serves that market.

You have to be able to clearly communicate how your business will help your customer achieve their desired result(s).

Then, you must get super clear on how you're offering the service or product. What is the exact process the customer must go through in order to use your product or service? Plus, what is the exact process that the business must go through to provide your product or service? That is the key to sustainable business success.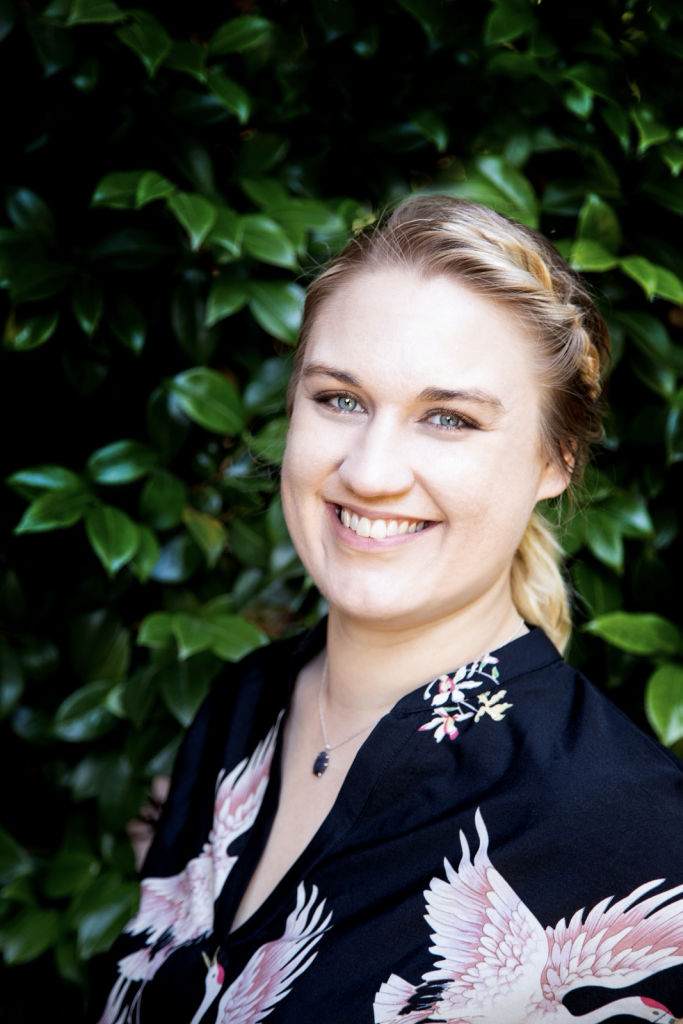 Claire Jones, an experienced speaker, certified NeuroLeadership Coach, and Business Strategist that has worked with small businesses for over 15 years. As someone who knows firsthand what it's like to struggle to build a sustainable business, her mission is to act as your trusted guide so that you can create the right schedules, marketing strategies, processes, and systems to scale your dream business. As a result, her clients are able to step away from having to do everything themselves and devote more time to the things they love.
Follow Claire: Website, Facebook, Instagram, YouTube
---
What do you think about these tips? Let us know in the comment section! Thank you all the experts for sharing their amazing tips with us! Make sure to check them out for more information.