Starting an online business is not an easy task, and scaling an online business is even harder. Most entrepreneurs struggle with scaling their online businesses. Scaling is an art that needs to be done carefully. To help entrepreneurs just like you to scale your online business quickly and easily, here are 3 ways you should take into consideration.
Acquiring the wrong partner, using bad software, trusting the wrong people can result in bringing your online business in the wrong direction. Despite what many people might think, scaling does not need to be expensive. There are many completely free and natural approaches of scaling an online business.
Scaling online business
1. Outsource
A lot of solopreneurs believe that scaling their online business means buying new applications and software, partnering or collaborating with huge influencers or spending hundreds and thousands of dollars in advertising.
However, scaling can be on a much smaller level. One of the best ways to scale is through outsourcing. The first step to outsourcing is working with a virtual assistant. If you work with a virtual assistant, you can let them take over with tasks that you are not so comfortable with or don't want to spend time on. These can be tasks like creating social media posts or writing emails and newsletters.
Some people might think that hiring a virtual assistant is expensive. However, there are a lot of virtual assistants you can find that would work for under 10USD an hour through OnlineJobs.Ph, Upwork or Fiverr. Check out this review about OnlineJobs.Ph to find out why it is my favourite outsourcing platform.
You might be worried that you will be spending extensive time walking your virtual assistant through the steps and process, checking their work and monitoring the tasks. To avoid any confusion or having to micromanage your virtual assistant, make sure to give your virtual assistant preparation to help fast track their steps.
You can use tools like Slack to communicate, Asana or Trello to manage your tasks, Camistia or Loom to record your process, so it would be easy for your virtual assistant to clearly understand how you want the tasks to be done.
You will certainly now be liberated to do more of what you love to do and also can expand the business in whatever instructions you see fit. There are several freelancers offered on websites such as Upwork that can provide high-grade work for a very affordable cost. As you construct a network of reputable consultants, you just pay them for detailed jobs that require to be done.
2. Partnership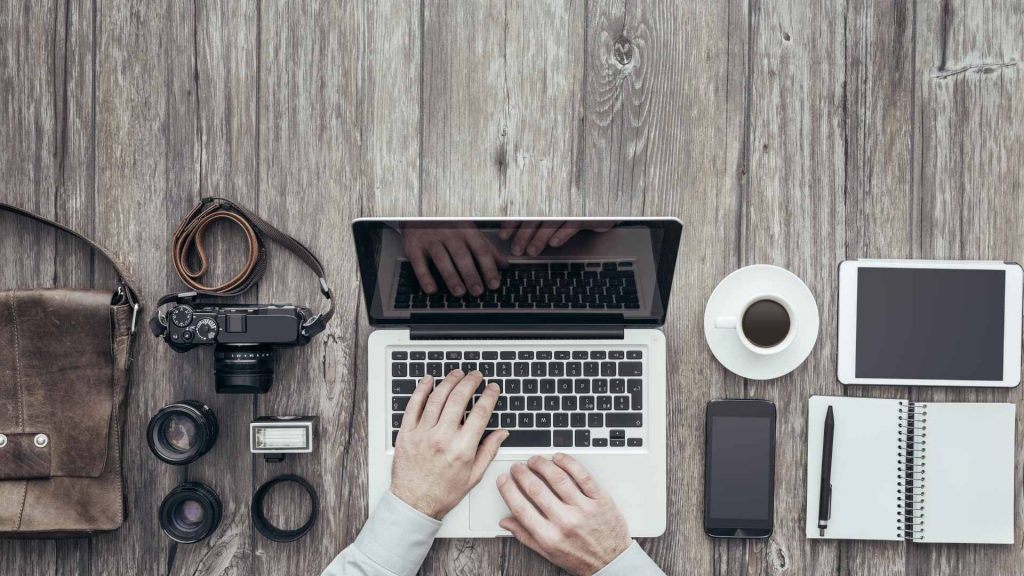 A good way to scale is to collaborate with other individuals in your market. Solopreneurs often fail to see the value in partnering up with other people in the same industry. Most solopreneurs often like to do every little thing by themselves.
There are two types of partnerships, paid and unpaid. For paid partnerships, you can consider working with influencers or micro-influencers to have them use your products or post about your services. You can work with Youtubers or video marketers and have them create a video featuring your brand. You can also reach out to different media to do a sponsored post about your business.
Here are some other platforms to find brands and influencers to work with:
Unpaid partnerships are usually done by working with people in a similar field. A lot of people think of others in their industry as competitors but in fact, the most successful entrepreneurs and solopreneurs succeed through working with each other. You can always provide something that others can't. By working with other entrepreneurs and solopreneurs, as well as other businesses can multiply your presence and reach a larger audience.
You can look for partners through social media platforms like Facebook groups. If you are in a Facebook group that is run by someone that has a similar audience as you, you can ask them for a collaboration opportunity and feature each other.
You can also look for people to partner up with through networking events and different spaces where you can find fellow entrepreneurs. Check out our Facebook group to find other entrepreneurs that you can collaborate with.
Having a network of partners within your particular field is great for creating lasting success and scaling your business effectively. Establishing a network of partners within your particular niche is great for creating lasting success and scaling your business effectively.
3. Automation
Automation is one of the best ways to scale your business. You can use an automation tool to complete tasks that would otherwise take hours and hours away from your time.
Here are some amazing automation tools to help you streamline your process.
Here are some amazing tools to get you started with automating your systems. Take these productivity tips in mind to help you save time and money, while working towards your success.
Social media tools- You can use these tools to post on social media channels. They are great tools that have additional functions to help you better analyse your results.
Email autoresponders– These email autoresponders to automate your email process and segment your list so you can serve your customers even better.
Chatbots- Chatbots can significantly increase your level of productivity. There are different chatbot services to help you with your customer support and answer frequently asked questions.
These are amazing plugins that will be able to help you improve your SEO rankings on your website and figure out the right keywords to target:
Here are some other platforms that can help you automate your process and help you with creating amazing content for your audiences, without investing hundred and thousands of dollars outsourcing to other people.
Scaling your business is an important process to help you reach more people, help more of your target audiences and generate more sales. As an entrepreneur myself, it was difficult to understand the importance of investing a little to get a huge result. I was scared to spend money and I didn't trust other people to help.
However, I have come to realise the importance in outsourcing, partnering and automating to fast track my success and grow my business.
Conclusion
Starting an online business is not an easy task. Hope these tips and tricks can help you with scaling your online business quickly and easily. If you have any questions, feel free to leave them in the comment section down below!