Exceptional Beginnings Coaching
Exceptional Beginnings is a Business and Life coaching service founded by Katie Wilson. We aim for clients to have transformation though our coaching, business and marketing knowledge.
Social Media | Mindset | Personal Development
exceptional-beginnings.com

0 out of 5 stars (based on 0 reviews)
"Katie is so passionate in helping her clients bring their businesses to life! I love chatting to her, she has extensive knowledge to share in all aspects of business and personal development!"
Your Entrepreneur Resources
Katie Wilson is the founder of Exceptional Beginnings, Mum to 8-year-old William and 4 year old Sophia. Based in Cookham in Berkshire in the UK.
She is passionate about helping people succeed in their personal business life's and their relationships AND reach their POTENTIAL!
There are no reviews yet. Be the first one to write one.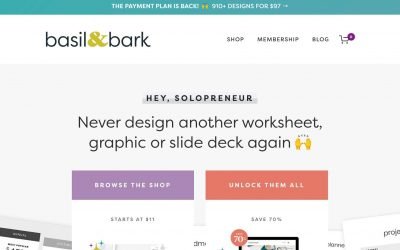 Basil and Bark Lifetime access to the entire collection of customizable templates from Basil &...