You created a website, your potential customers visited it but left without taking action. Why? This question has been bothering a lot of entrepreneurs who just started their businesses, and this article is here to help! In this Hello Bar review, we will introduce you to an app called Hello Bar which you can easily plug into any website to display popups and convert site visitors into customers.
Hello Bar Review
What is Hello Bar?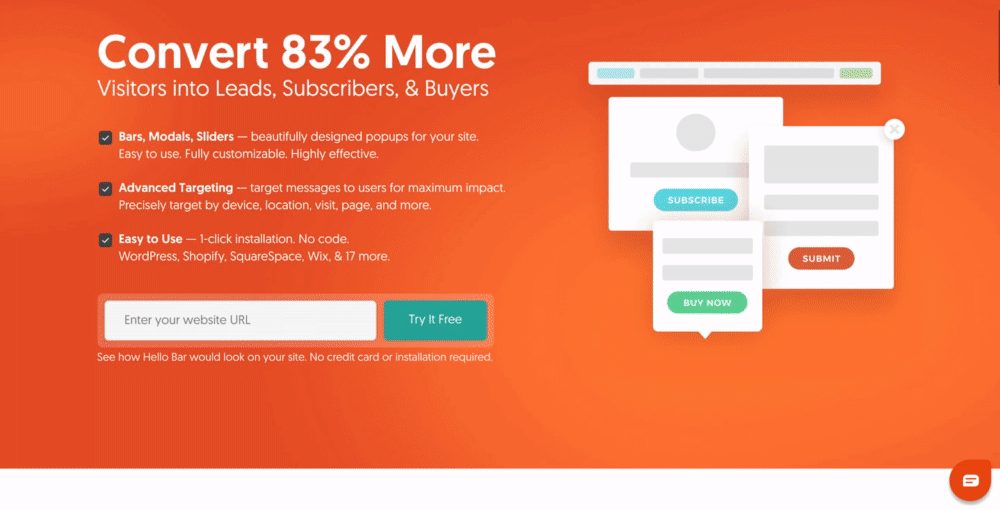 The concept behind Hello Bar is very simple: it is an app for displaying pop ups. All you need to do is to enter your website URL and install it on your site. It offers lots of features and customisations so that you can easily use it to capture visitors and curate them to the page you want them to see. Hello Bar will make sure to display messages such as a promotional offer at the right timing, so it is definitely a booster for your website.
Hello Bar Features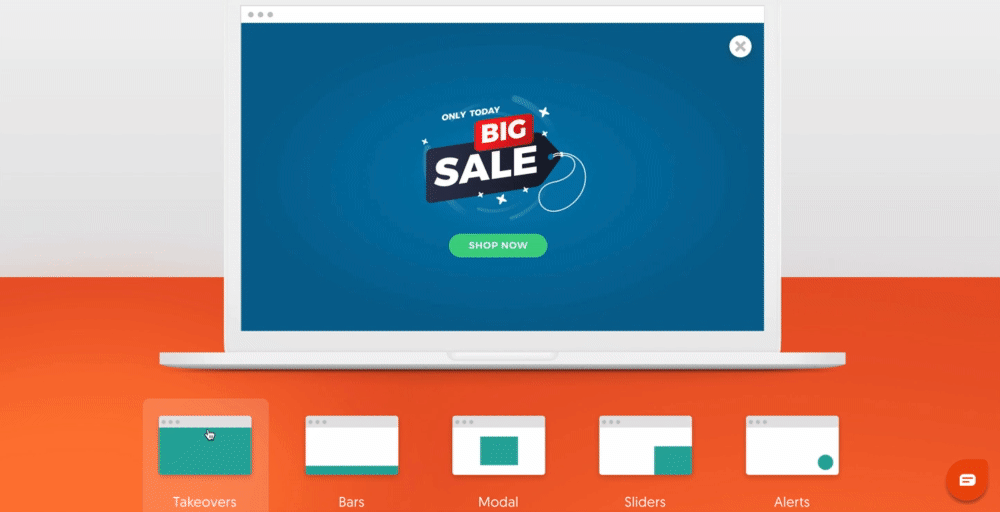 A/B testing
You can't do marketing without A/B testing today! A/B testing tells you different elements of a page or website by exposing it to your audiences. All you need to do is to create different versions and see how your potential customers like them. Eventually, you will find the perfect marketing elements. You can use A/B testing to test pretty much everything. We divide testing elements into two broad categories: variables and metrics. Variables include all possible elements of a web page such as headings, logos, images, length of page, etc. And metrics are the goals you have, for example, do you want your audiences to focus on a specific page of your website? It sounds complex, right? But don't worry, Hello Bar automates the process of A/B testing for you, so it is definitely a big time-saver for us entrepreneurs!
Targeting
Hello Bar provides lots of different targeting rules based on the type of devices (such as Desktop or Mobile only), page, date range, number of visits, geography (city, region/state, country), keyword, and many more.
Content upgrades
The goal of marketing is to turn your leads into your customers. And the more leads you collect, the more customers you will likely have. But how to make it happen? Assuming you are writing a blog post about 50 tips on online marketing, you don't want to post it too long so that your customers get distracted and won't read everything. You might post 20 tips that are important for you and create a content upgrade for visitors leaving their emails to receive/unlock the full content. A content upgrade is an extension of the existing content. Using Hello Bar to collect your visitors' email addresses and then they will become your leads.
Custom Thank You Page
You can DIY a page to thank your site visitors rather than using a default thank you messaging. Your visitors will see that you genuinely care about your customers and the more honest and genuine you are, the more you are likely to attract visitors and turn them into customers.
Yes/No question
You can ask your site visitors a question and customize special messages for them based on their answer. In this case, your visitors will see the content that interests them, instead of browsing irrelevant information and losing interest.
Email integrations
Hello Bar integrates with many email marketing softwares, including Convertkit, GetResponse and AWeber. Even if there is no direct integration between Hello Bar and your email marketing provider, you can use Hello Bar's Zapier which ensures connections with thousands of apps.
Zapier also allows Hello Bar to integrate with over 2,000 service providers.
Hello Bar Pricing
Hello Bar offers 4 plans: Starter (FREE!!), Growth ($24/month if you sign an annual contract vs. $29/month if you pay every month), Premium ($41/month vs. 49/month), and Elite ($83/month vs. $99/month). You can have up to 5,000 views per month (60,000/year) to see your Hello Bar pop-ups or bars.
In the case that you have a very large viewer of your website and you want them to see more pop-ups, the growth plan enables 50,000 viewers/month, the premium plans ensures 150,000 viewers/month, and with the elite plan you can get up to 500,000/month, which is quite a number for online business.
Apart from the starter plan you have a limited number of popups restricted (limit of 10), all other plans offer you unlimited popups, so an upgrade might really be worth it depending on the size of your businesses. The good news is, all plans (even the starter one) allows you to collect an unlimited number of email addresses and subscribers! Hello Bar really recommends you to run several of theri A/B tests which will help you to find the best message for your site visitors possible. You will get one live test with the starter plan and unlimited with the rest of the plans.
Though you can use it for free, the downside of a starter plan is that you cannot upgrade content, customize your own thank you page, run yes/no questions, or remove HB logo with it. These features are of course available with all other plans. Overall, it might be the best idea to decide which plan you want to go for based on the viewers of your websites and how many popups you would like to install and display.
Hello Bar Pros
ready-made templates available
simple and straightforward design
reasonable price
pages are entirely customizable
smooth integration with HellowBar Review: other apps
free version available
Hello Bar Cons
you can customize the template, but you can't upload your own template
if you don't want to pay, you will see watermark and ads on the free version
Conclusion
Hello Bar is a really simple and straightforward app that will assist you in turning your visitors into customers. Displaying popups at the right timing in the right sites will dramatically increase your subscribers and customers. Make sure to include important information such as a special offer that will attract your visitors to buy your products.