Are you planning to start with an online business and you're unsure where to start? Well, look no further, here are 25 best online business models that pay and are in high demand. There is a lot of competition for most of these services, but there are ways to differentiate yourself from the competition. Let's reveal just how you claim a piece of the benefit from the realm of online business.
Before we jump right into these 25 different online business models, it is important to know that every business takes hard work, and it's simply not possible to succeed overnight. But here are some online profitable business ideas that you might be able to take and make it your own.
Online Business Models
1. Blogging
People are always looking for information and getting their questions answered on the internet. Blogging is an amazing way to provide useful information to your audiences and connect with them. It doesn't only need to be written words, and you can include pictures, data, and videos in your blogs.
You can create your very own content or have other people do it for you. In any case, you will certainly need to invest some time and money. If you intend to have the products developed for you, you can outsource the projects to others even to people in other countries to help you potentially cut costs. This is an excellent method that a large number of entrepreneurs are using today.
Some of the best places for you to look for people to outsource to include OnlineJobs.Ph, Fiverr, Freelancer and Upwork. 
Offering useful information through blogging is profitable since the costs of creating these items don't cost much. Once you develop the initial product, you can have them as evergreen resources that can continue to generate income for you, even in your sleep.
You can start blogging today with WordPress or Wix.
2. Affiliate
If you don't want to produce anything or want to quickly start selling, you can market what others have created. Your only role will then be to market the products and services. Advertising is not difficult, and once you understand the basics, you can start applying the methods everywhere.
Some leading affiliate marketers make tens of thousands each month from selling affiliate products alone. There are many businesses around who want you to advertise their products, so you can definitely find something that works for you. 
Affiliate marketing gets a bad reputation sometimes. Many people might see the generous profit the company is offering and promote these products without testing them in advance. Of course, everyone wants to make a bigger buck but make sure to always test the products and get familiarised with the tools before diving into the deep end. 
If you don't check out the product in advance, someone could buy the product you recommend and have a bad experience. This could result in you losing their trust, and ultimately losing a customer forever.
You can check out Clickbank, ShareaSale and CJ Affiliates to see what products and services you can potentially be an affiliate for.
3. Online Auctions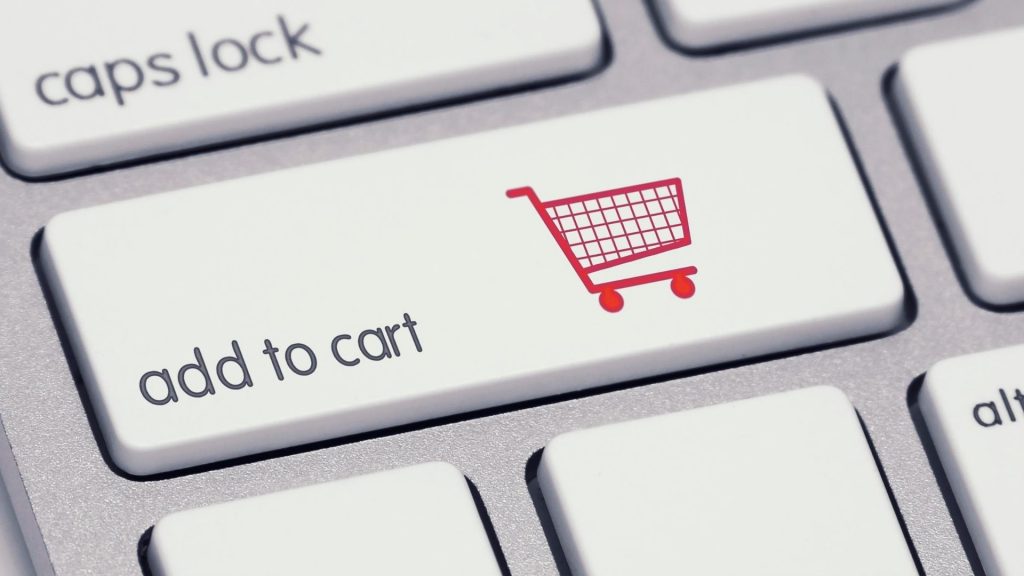 On the internet, public auctions can be a great resource of revenue. You can market virtually anything on these public auctions. Who doesn't know about eBay? E-Bay is not the only one though. There is also eCrater, Listia and Ebid.
The way you can make money with online actions is to get top quality items at the most affordable possible costs, then sell them on these different platforms. You can do this by learning more about the most effective dealers for the products you are trying to offer.
You can buy below wholesale costs, then afterwards offer the items individually on different online auction platforms. An additional way to generate a steady income through online businesses is to run a dropshipping business, which brings me to my next point.
4. Dropshipping
When you are a dropshipper you don't need to acquire the products that you are offering. This eliminates several costly factors, like holding a large amount of inventory. You can sell products you love and also use different trends to generate profit.
When you get a sale, you simply input the details using different software. You can easily start a dropshipping business today with getting Shopify along with Oberlo and Aliexpress. You don't have to take care of the merchandise nor the shipping, and you can generate a lot of profit from dropshipping models.
5. Online store
Building an online store is a great way to generate an income. Besides creating an online dropshipping business, which we just covered, you can also create an online store that sells your own digital and physical products. 
You can run a specialised online store that focuses on selling certain products or a general store that sells a range of different products. If you have a passion for homemaking certain physical products, you can also sell on online platforms like Etsy, apart from Shopify that I have mentioned already. Of course there is also Amazon FBA, where you can list your products on Amazon. 
You can design clothing, accessories, homeware and wall arts and use print-on-demand services like Printful or Printify. If you were to sell books, you can use a print-on-demand service like CreateSpace.
6. Network marketing
When you sign up with a network marketing company, you can market other products to other people, similar to affiliate advertising. It's possible to recruit others to do the same. You then earn money for every single sale that your sales team makes.
You can do this over the Internet without having to meet people directly. The reason why network marketing companies are so attractive is the residual earnings that it can produce for you. If you train your sales team well and they do the same with their sales team, your revenue could multiply gradually.
This might sound like a pyramid scheme, but it's not. Authentic network marketing companies won't charge you to join their program. They are interested in your advertising and marketing efforts, not in your cash. Pyramids bill you to join which typically entails a huge amount of money. and The only means for you to make more cash is to pull even more individuals into the plan.
With network marketing, you can generate income even if you do not spend anything on the business. You make money by marketing their products as well as training other individuals to sell the products. The people that you train do not have to pay anything to join the firm either.
7. Coaching business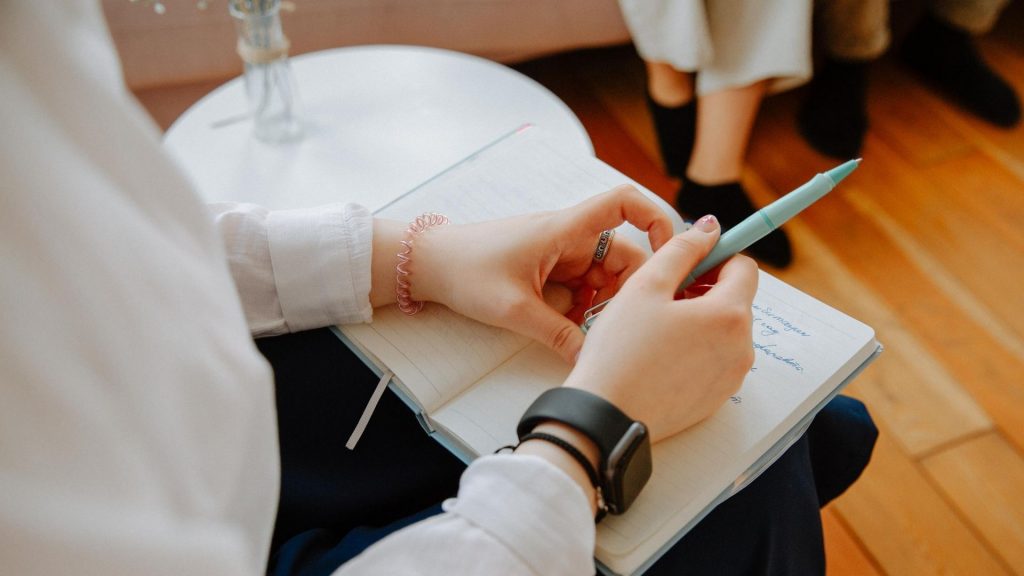 If you have expertise and knowledge about a particular subject, you can start a coaching business online and help others. You can offer your expertise and charge them for your time and knowledge.
Remember that even if you're only one step ahead of other people, you're still one step ahead and you can help people get here faster and smarter.
You can do this straight from your own website along with advertising and marketing. You can provide consultation to your site visitors and turn them into students to join your coaching programs.
8. Cryptocurrency business
There are different kinds of cryptocurrency online today. People that hold cryptocurrency might not have the time to manage the exchanges and the trading.
So, when they want to trade their cryptocurrencies, they most likely go to the internet and look for cryptocurrency exchangers as well as cash exchangers. The transactions take place mainly through the exchangers internet sites, often manually or automated.
If cryptocurrency is something you're interested in, then you might want to be the person that these people go to. If you become an exchanger, you can take a commission from the transaction.
If you have a number of numerous deals daily, you can make serious money doing this. The downside is that you require funds to do the exchanges. Additionally, you may be required to follow the regulations and policies regarding this organisation in your local jurisdiction. However, this can be one excellent online business.
9. Affiliate website
If you start an affiliate network company, you will be the intermediary between the merchants and the affiliates.
Your major focus on this business is not to develop products nor to market products. You mostly imitate a bank. The vendor joins your company to sell items using your solutions and to get associates. The associates join to be able to market the items on the program and also obtain compensations. The vendors use the payments they agree to pay as well as take care of the customers.
It is not a very easy online business. You will certainly deal with competition, yet the advantage about it is that you do not need to produce the products. You don't need to promote them either. You imitate the bank and act as the intermediary in between associates and vendors.
10. Digital Product Creation
Digital products are booming right now. More than ever before, people use the internet and electronics regularly. This has caused the demand for digital products to skyrocket.
You can create digital products such as eBooks, webinars, courses, live events and more. Use your expertise and focus on helping your ideal audience with solving their problems and pain points with these digital products. You can sell these digital products on ecommerce stores, online marketplaces and your own website.
If you want to start selling courses, you can use Udemy, Skillshare, Teachable, Thinkific or Poda. Podia is the platform that I use and I absolutely love it. Podia is an all-in-one online business platform that focuses on helping your audiences have great experiences with your online products membership site, digital products and online courses. It has a great user-interface that is simple yet professional.
If you mainly sell digital products, you can do that through Sellfy, Gumroad, Payhip or SendOwl. SendOwl is an eCommerce platform that helps you sell your products easily and help you to scale efficiently. SendOwl has an affiliate program and include features like upsells, on-site checkout and just about everything you need to easily and quickly start selling your products, memberships, subscriptions and drip functionality.
There is also Thrivecart, a cart platform that can boost your revenue with high converting cart pages, one-click sales funnels, affiliate campaigns and track your entire business with ease. Thrivecart also offers a lifetime access deal, so you just have to buy once and you will be able to sell on Thrivecart forever.
11. Resell digital products
You can buy eBooks, videos and even courses online from businesses that offer master resales rights, and you can resell them as they are. This is an easy way to create a large number of products quickly, without having to invest too much money or time up front.
Some business owners like to do this because they want to get optimal exposure for the other digital products that they are offering, or for the affiliate links that they have in their products.
However, these products don't always offer great quality as they might be outdated. There could very likely be other people selling the exact same products. So it is important for you to figure out what works for you and spend some time on improving and changing these products to fit your business model.
If you are curious to check out different platforms that offer these kinds of products, then I have a special deal for you. Plr.me is a great platform that offers done-for-you content that you can take and use as your own. Right now, they are offering Your Entrepreneur Resources community a special deal, where right now, you can get 10 credits that don't expire plus 2 more download credits every single month. You can click here and go to Plr.me website to get free done-for-you content.
12. Web hosting and subscriptions
Offering hosting can provide recurring income for you. You do this by basically offering a room on a server for web designers. This can be highly profitable because a lot of people that have a presence online stay subscribed with the exact same hosting business for a very long time.
They pay a month-to-month or annual fee for you to host their websites or online services, and as long as they stay subscribed, you receive recurring income. The very same model works for subscription websites like dating websites. You don't need several subscribers to be profitable.
To build a hosting service has a learning curve, but if you focus on your niche, make sure to stay up to date, and advertise, you could have a profitable online business model.
13. Online service and content creator
Do you have a technical skill like graphic design, photography, videography, animation, web design, coding? Well, you can make this into your online business. Creating a portfolio online and selling your services on the internet could help you reach thousands and millions of potential customers globally.
Even if you are not the most experienced content creator, always present yourself professionally. Everyone has to start somewhere. This can be a great way to generate income while doing what you love. 
Even if you are not skillful in these areas, you can always create an online agency, where you manage other content creators and connect businesses with them. You can generate income this way.
14. Virtual assistant
Being a virtual assistant is a great online business that you can start right away. With the rising number of entrepreneurs and solopreneurs, there is also a rising demand for virtual assistants.
You can be different and stand apart from other people by focusing on a certain niche. For example, if you have some design background, you can market yourself as a design virtual assistant.
You can always put your portfolio on different platforms like Fiverr, Freelancer and Upwork to maximise the chance of people finding your virtual assistant online business.
15. Online tutoring
If you have a passion to teach and educate, you can think about starting an online tutoring business. With education being taken online and an increasing number of recognition in online education, there is no better way to start an online tutoring business.
Are you skillful at languages? Design? Maybe you love painting or knitting. No matter what your expertise is, you can educate others through your own website or popular online education platforms such as Udemy or Skillshare.
They are great platforms where you can reach out to an international audience right away.
16. Advertising manager
Managing advertisements and campaigns can be a time-consuming job and knowing the ins and outs of online advertisement of different platforms requires a lot of skills.
If you have experience in social media advertising or online advertising, you can start an online advertising business to help other entrepreneurs or businesses with advertising their businesses.
Some of the advertising services you can offer include Google Ads, Facebook and Instagram Ads, Pinterest ads and others.
A quick side note, influencer marketing is bigger than ever and a lot of companies from small businesses to big corporations are shifting to promoting their services and products, raise brand awareness and engage with their audience through influencers.
You can consider being an advertising manager with the focus on working with influencers.
17. SEO manager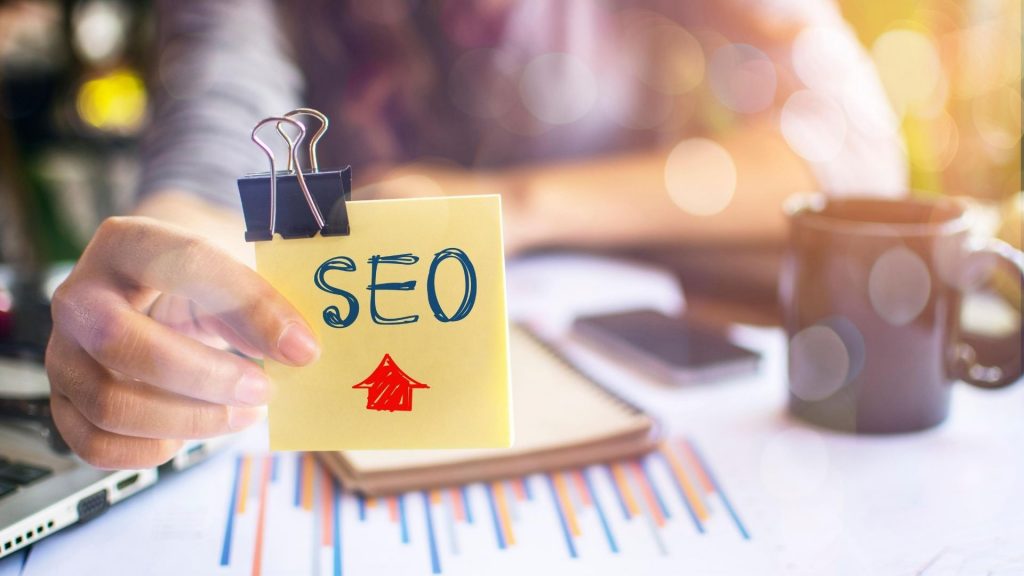 Similar to advertisements, SEO is an important factor that contributes to the online business presence. SEO is a complicated process that most entrepreneurs, especially solopreneurs, might not have the time to master. 
SEO might not be on people's minds when they first start their online businesses but it is so incredibly important. It is an area that people are willing to invest money into.
That's why being an SEO manager and helping out small businesses and entrepreneurs could be a great way to make money online. If you have experience in SEO, then definitely think about focusing your niche on SEO. If you are not too familiar but interested to learn, you should be happy to know that the basics aren't that complicated and you can start learning right away. Check out this blog all about everything you need to know about SEO here.
18. Social media manager
Do you enjoy using social media platforms like Facebook, Instagram, Pinterest? Then you should be happy to know that there is a high demand for social media managers and you can create this into an online business almost right away. 
If you have helped other business owners or even friends in the past with growing their social media channels in the past, then you can add them to your online portfolio. If not, you can always showcase your own channels or start by helping others for free to get some testimonials.
You can find out more about how to use social media for marketing and building online presence here.
19. App
Mobile app is a huge part of the online industry. Apps can be big money makers, despite the increased number of competitors. The most important thing about apps is making them useful and addictive, so users continue to use the app once they download it. You can use models like freemium to generate income.
Creating an app can be a difficult and long process. If you were to develop the app by yourself, you would have to love to study coding languages. There are many courses online to get you started with coding. If you want to outsource, you can look for freelancers on platforms like Upwork. There are also ways to create an app simply by converting your website into a mobile app by using tools like Gonative.io.
20. Influencer
"Influencer" is probably one of the biggest buzzwords of the century. The glamorous lifestyle, the unlimited free products and the new kind of celebrity, who wouldn't want to enjoy being an influencer, even just for a day?
With the huge competition these days, it can be very difficult to become huge influencers. Instead of aiming to become a mega influencer, you might want to focus on your niche and grow your loyal followers through gaining trust and real connections.
Many brands want to work with micro-influencers these days, since they can be less costly and more intimate. If you want to get found by brands and possibly start earning money with partnerships, you can check out some of these platforms:
21. Travel Consultant and Guide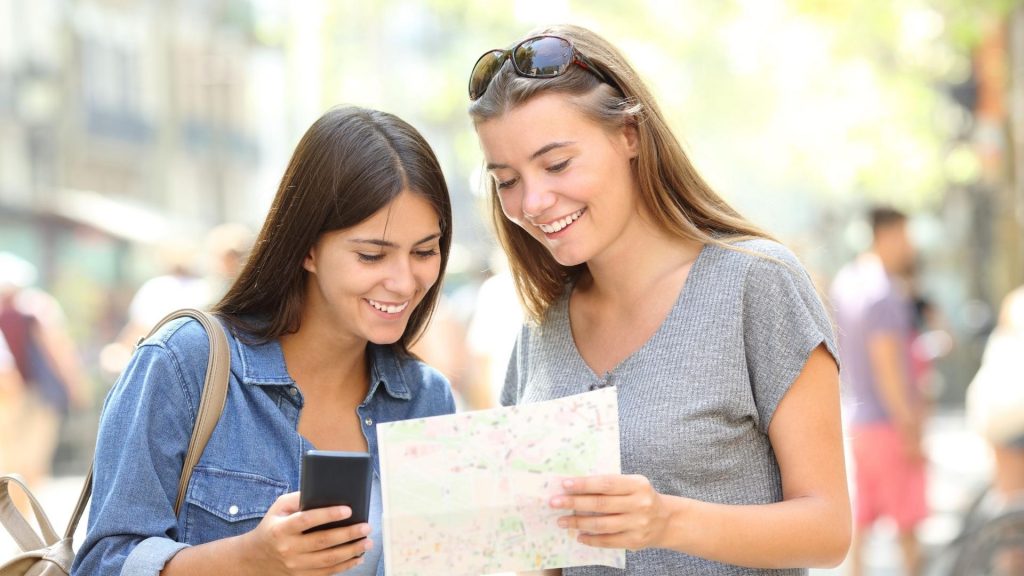 Everyone loves travelling but not everyone has the time to plan, book and research for their travels. There is so much information on the internet. For someone that just wants to leave the planning to someone that truly knows the local beauty and travel tips, they might look for a travel agent or consultant online.
If you like travelling and want to share your travel experiences and expertises with others, you can be a travel consultant or a tour guide. You can start by creating a travel blog or post your profile on different online platforms, like Tours by Locals or Withlocals. You can create tours and list them on platforms like Viator or Airbnb experiences.
22. Youtube creator
Did you know that Youtube is the world's second-biggest search engine, owned by Google, the world's biggest search engine? It is also a great platform that lets you generate income through Youtube Partner Program, affiliate links, digital products and other channels.
If you don't like to show up in front of the camera, you can also create voice-over videos, displaying slides or your computer screen. You can also find all kinds of royalty free websites for free video footage. 
mailer
23. Membership sites
Creating a membership site can generate steady income, while providing a platform helping others to connect with people with similar interests, along with education, tools and resources.
Memberships foster a sense of community and the sky's the limit for membership communities. It can also help build your trust and relationships with your audiences, as well as your brand authority.
Some amazing platforms you can start using to build your membership platforms including Mighty Networks, Podia and Thinkific and WordPress plugin like Learndash.
24. Amazon FBA
Amazon FBA (Fulfillment by Amazon.com) is similar to an eCommerce shop, but it is completely organized on Amazon.com. The Amazon FBA is the number one search engine in the online Ecommerce realm.
Unlike Google, Facebook, Youtube or any other platforms, people that go to Amazon enter with the intent to buy. So by listing your products on Amazon, you can be exposed to thousands and thousands of people that are ready to use their easy checkout interface to get your products.
Amazon marketplace has an incredible amount of traffic and Amazon.com affiliates could wind up promoting your products on their specific niche sites. The more you sell, the higher you will rank. This can be a profitable business to be in and you can build your brand on Amazon.
25. SaaS Software
SaaS products are exploding right now. They can be quite lucrative since almost every SaaS product has a subscription online business model. Although you need to make an investment up front, with the customers' continuous usage of the software, you can have steady income.
If you have no idea how to start with Saas Software, you can always outsource. Make sure to have a clear idea and convey that with the developers that you work with to make sure you get the best results. 
SaaS products allow small businesses to have high-level infrastructure without the high level IT costs that would be associated with them building their own software. SaaS products are everywhere, from accounting and sales CRMs to even writing solutions for authors.
Conclusion
Here you have it! Best 25 online businesses models that pay and are in high demand.
Growing your business will take time and perseverance and it will take time to see the result. Just remember to pay close attention to your work, be patient and your hard work will pay off. Which of these business models are you most interested in? Let me know in the comment section down below, I would love to hear your feedbacks!