For the past few years, online user activity has been shifting more and more toward social media of all types, but recently it has truly become an almost entirely visual format. Gone are the days where text-based communications dominated the social scene. These days, it's all about visual stimulation and contact through engaging pictures and videos. Let's take a look at these Pinterest Traffic Secrets, how Pinterest works and Pinterest tips and strategies.
No website has made this more evident than Pinterest. Pinterest allows users to share photos and other media by "pinning" them to virtual pinboards. Remember the former popularity of corkboards? Pinterest has brought that concept online in a big way!
In this Pinterest Traffic Secrets Ultimate Guide, you're going to learn how to make the most of this social media powerhouse, and how to use it effectively as a marketing tool.
So let's get started. 
Setting up your profile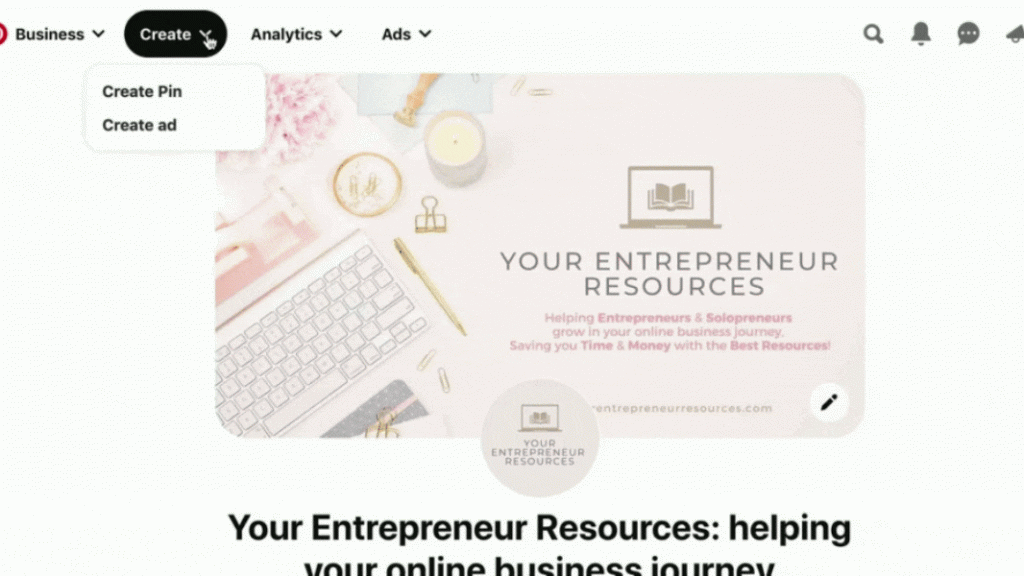 New websites are confusing and time-consuming for anyone. Even the most tech-savvy user always has a learning curve when using a site for the first time. Unless you've been using Pinterest for a while, you'll need a little help getting started. Even if you have been using Pinterest for a while, there are probably features you haven't used or don't know about that could really boost your efforts considerably!
Before you get started, take a moment to familiarize yourself with the Pinterest interface so you will know where you need to go in order to perform the basic functions associated with managing your Pinterest account.
Creating an Optimised Profile
The first thing you need to do to get started on Pinterest is to create your profile page. This page is a place for you to really grab users and get them interested. This page should contain the very best of your pins, as well as important information about yourself and your business.
The About Section
The "About" section is another important part of your profile. It should contain a paragraph or two about you and your business, making sure to include vital information such as your website or blog URLs and some keywords for search engines.
Adding Value to your Profile
For your profile image, use a headshot image of yourself or your brand logo. Using a headshot might work even better since your brand becomes more relatable. If you don't want to use your face on your profile picture, you can find a very realistic looking stock photo, a drawing, or use a picture of one very close-up feature of yourself. Making it personal can make you more relatable.
Social Connect
In your settings area, you can claim your Instagram, Etsy, Youtube and Shopify accounts. By claiming your accounts, you can see more analytics. This also allows people to click on your pin, bringing the pinner to the content on your claimed accounts on Instagram, Etsy, or YouTube.
It will significantly improve your efforts if you take the time to do this, because you are likely to be able to get your content more views.
In order to claim your accounts, simply visit your Settings page and click on "claim accounts". Pinterest gives you clear instructions to how you can claim your existing Instagram, Etsy, Youtube and Shopify accounts here.
Content Creation on Pinterest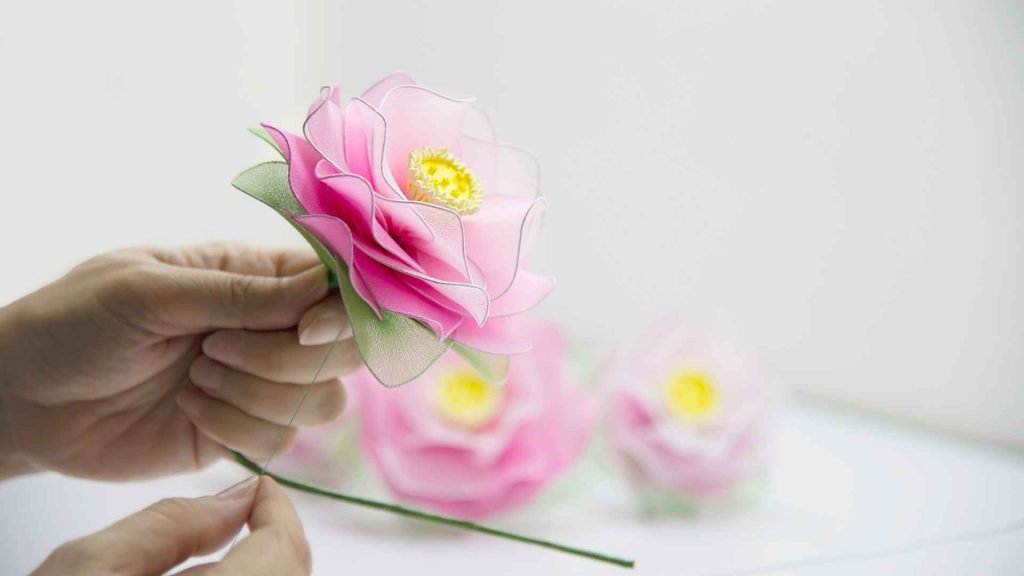 There are three main ways to pin content to your boards:
You Can Upload An Image From Your Computer
You Can Use The"Pin it" button.
You can re-pin content other people have pinned
Each of these methods has its uses, let's look at that here.
Uploading an Image or Pinning from a URL
In order to upload an image from your computer, you can click the "Add Pin" link from the dropdown box at the top right.
To upload from your hard drive, click "Choose File" and select the image. To find an image on a web page, enter the page's URL and click "Find images".
You can also bulk create pins in your setting section, to instantly add your pins into your account.
Pinning with a Browser Add-On
It's also possible to pin content directly using a browser add-on. For example, a great Pinterest tip is that Chrome has an extension that will let you pin content by putting a "Pin It" button in your bookmarks bar at the top of the page under the URL window.
If you install the add-on, all you have to do is visit any web page, click the "Pin It" button in your bookmarks bar, and it will give you a choice of images you can then pin.
Re-Pinning Content
Whenever you find something you would like to share that someone else has posted on Pinterest, just click the "Pin it" button to re-pin it to your own board. Just look for the button that appears when you hover over an image or when you click the image the button appears at the top left.
Pinterest Pinning Tips
Here are some important things to keep in mind as you pin items:
Check your analytics to see when your audience is online. Plan most of your pinning for those time periods in order to maximise how many people view your content
Try out unique content that is relevant to your business. You can also pin funny or interesting items that will grab attention, but keep most of your pins focused on your area of niche.
Be sure to include keywords in all of your pin and board descriptions to attract search engine traffic.
Choose attractive images. If there are several different shots of the same item, choose the one that is most visually appealing, as people are naturally drawn to aesthetically pleasing images.
Focus on lifestyle, not products. Don't just show a packet of potato chips. Show a family eating potato chips at a family picnic.
Use video pins. Pinterest is now favouring video pins and I have seen a huge amount of engagement on my video pins, over my image pins.
Pinterest is looking for new content. With one piece of content, you can try using different fonts, colours, images, text placements to make several different pins.

Pinterest strategies For Maximum Traffic
There are many ways to fully engage your audience in order to make your efforts more effective. By engaging with your Pinterest followers directly, they will see you more as an individual rather than a company, which will increase their trust in you.
We're going to take a look at some of the ways you can engage your audience to boost your traffic and sales.
Contests
There are many types of contests you can hold to increase loyalty and also gain more followers in the process. For example, you can hold a contest for the most referrals, the most re-pins of your content, randomly choose a person who re-pins one of your pins, give additional entries to people who also post your pins on Facebook and Twitter, etc.
Get creative with your contests. And remember, the ultimate goal is to get your pins seen by more people and to gain more followers. So focus your contest rules on getting people to help you achieve that.
Commenting on your own pins
Interaction is important, especially on highly social sites like Pinterest. When people comment on your pins, be sure to communicate back. Keep an open line of dialogue with your followers. Once they see you as a real person, they'll begin to see the face behind the screen and business and this will often lead to better responses to your pins.
Cross promoting on other social media channels
Even if you don't want to hook your Pinterest account directly up to your Facebook, Instagram or Twitter account, you can still take advantage of these sites to cross-promote.
Be sure you share your best-performing pins to your Facebook, Twitter, and other social media accounts for maximum exposure.
Follow Relevant Users
Another great way to get more views of your pins, as well as more followers, is to follow other people who post content similar to yours. Don't worry about the "competition" factor. There's plenty of room for everyone.
Let's say you are in the golf niche. Follow other people who are golfers and have a significant number of followers. Not only might they re-pin your content, especially if they see you re-pin theirs sometimes, but you can comment on their pins and potentially get more followers that way as well.
Post Pins to Blogs, Forums, Newsletters, Etc.
Make sure to post links to your most important pins to places like relevant blogs (in the comments and on your own blog), relevant forums, email newsletters, as your email signature, and other locations.
Ask for Re-pins on Important Pins
A tip that Pinterest users often forget is that you can ask people to re-pin important posts for you. Sure, you'll get the occasional re-pin without asking, but you'll be surprised how many people will repin, especially if you've engaged them prior to asking and they like you.
Just remember not to abuse the privilege. If you ask people to re-pin every post, people will eventually get tired of it and won't do it anymore. Save this technique for your most important pins and for those with the most potential to go viral.
Re-pin For Others
Don't forget to re-pin content for your followers. If they see you re-pinning their content, they will be much more likely to reciprocate and pin yours. Additionally, they may even feel obligated to do so, because they've seen you re-pin theirs.
Pinterest Tools
While you can certainly use Pinterest without any additional tools, there are a few things you might want to consider that will make using Pinterest easier and more effective.
Graphics Programs
One thing you will almost certainly want to have if you're going to use Pinterest regularly is a good image editing program. You can download a few trials of Adobe Photoshop, but the software is very expensive to buy beyond the trial. However, if you like it, you can use Adobe Creative Cloud to access Photoshop and other software for a lower monthly fee instead of having to pay for it upfront and spending hundreds of dollars at once.
Pinpuff
Pinpuff is a service that will give you some simple analytics about your Pinterest account, such as an approximate value of each pin, your potential CPC, your reach score (how many followers you have compared to others), your virality score (how well people re-pin your content) and other data.
This can be especially useful for determining the effectiveness of your Pinterest campaigns, allowing you to make changes if needed.
PinReach
PinReach is quite similar to Pinpuff, except it offers a lot more data. You'll find pages for general analytics, as well as an analysis of your boards, a collection of your most popular pins, your most influential followers (great for finding out who has the most potential to re-pin your content to great effect), and more!
Pinterest Pro for Chrome
If you use Chrome, you can download the Pinterest Pro extension that will give you the right-click feature available in Pinterest Right-Click for Firefox, plus also gives you image zooming and a "Popular Pin Dropdown". Once installed, it works the same way as Pinterest Right-Click. Just right click and image and click "Pin to Pinterest."
Pin Search for Chrome
Another useful Chrome extension is Pin Search. This will let you quickly find more information about any photo you find on Pinterest. Simply install it and the whenever you hover over a pinned image using Chrome, you'll see a new button that says "Search". Click this and it will open Google's search results page that will show you similar images, other sizes of that image online, and links where you might be able to find more information.
Conclusion
If you're not using Pinterest for marketing, you are missing out on some of the best quality traffic available anywhere online. Pinterest users are famous for their clicking and their buying, which makes it more than just another traffic source. In fact, Shopify.com reports that visitors referred from Pinterest are at least 10% more likely to buy and generally spend at least 10% more than people who are referred from other social sites, and 70% more than people referred from a website! The average order from someone referred from Pinterest is double those referred from Facebook, and even more than Google, Amazon and other search engines. So don't miss out! Start using Pinterest today!