Being productive and managing your time effectively is easier said than done. Have you ever woken up in the morning with so much energy, buried your head in your work, only to end the day feeling like you've been busy, but not sure exactly what you have accomplished? There's no better time than now to be more productive and here are 10 of the best productivity books and time management books to help you make sure you meet your goals and to set the tone for a productive and fruitful year.
Best Productivity & Time Management Books
1. The ONE Thing: The Surprisingly Simple Truth Behind Extraordinary Results by Gary Keller and Jay Papasan
This is a great book that I have thoroughly enjoyed. The ONE Thing talks about how by focusing your energy on one thing at a time people are living more rewarding lives by building their careers, strengthening their finances, losing weight and getting in shape, deepening their faith, and nurturing stronger marriages and personal relationships.
In The ONE Thing, you'll learn to cut through the clutter, achieve better results in less time, build momentum toward your goal, dial down the stress and a lot more, so you can truly achieve that one thing.
2. 15 Secrets Successful People Know About Time Management: The Productivity Habits of 7 Billionaires, 13 Olympic Athletes, 29 Straight-A Students, and 239 Entrepreneurs by Kevin Kruse
Available as an audiobook
Available in a physical copy
Available on Kindle
This book is based on survey research and interviews with billionaires, Olympic athletes, straight-A students, and over 200 entrepreneurs – including Mark Cuban, Kevin Harrington, James Altucher, John Lee Dumas, Pat Flynn, Grant Cardone, and Lewis Howes.
In this book, Kevin Kruse answers the question, what are the secrets to extreme productivity. It is interesting to get all the tips and tricks in one place. This book talks about protecting yourself from interruptions, scheduling your entire to-do list onto your calendar so you can see really how much you can fit into your day. He talks about the importance of habits and routines and just about everything when it comes to time management.
3. The 7 Habits of Highly Effective People: Powerful Lessons in Personal Change by Stephen R. Covey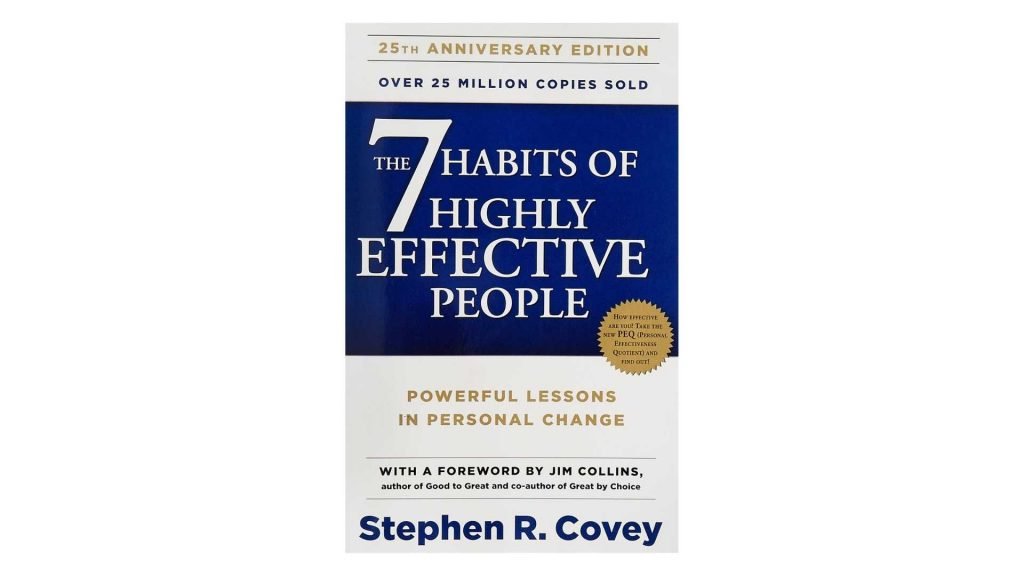 Available as an audiobook
Available as a physical copy
Free on Kindle Unlimited
In The 7 Habits of Highly Effective People, you learn about a holistic, integrated, principle-centered approach for solving personal and professional problems.
This book gives you an understanding of how to live a life based on principles. You get a step-by-step pathway for living with fairness, integrity, service, and human dignity, the principles that give us the security to adapt to change and the wisdom and power to take advantage of the opportunities that change creates.
4. Eat That Frog!: 21 Great Ways to Stop Procrastinating and Get More Done in Less Time By Brian Tracy
Available as an audiobook
Available on Kindle
Available as physical copy
Available as an audio CD
The title of this book might make you pause and wonder what this means. There's an old saying that if the first thing you do each morning is eat a live frog, you'll have the satisfaction of knowing you're done with the worst thing you'll have to do all day. For author Brian Tracy, eating a frog is a metaphor for tackling your most challenging task—but also the one that can have the greatest positive impact on your life.
Eat That Frog! shows you how to organise each day so you can zero in on the critical tasks and accomplish them efficiently and effectively. It is a great book to get yourself organised and get your priorities straight. There really is some great advice and exercises in this book to get you on track.
5. Organize Tomorrow Today: 8 Ways to Retrain Your Mind to Optimize Performance at Work and in Life by Jason Selk, Tom Bartow, Matthew Rudy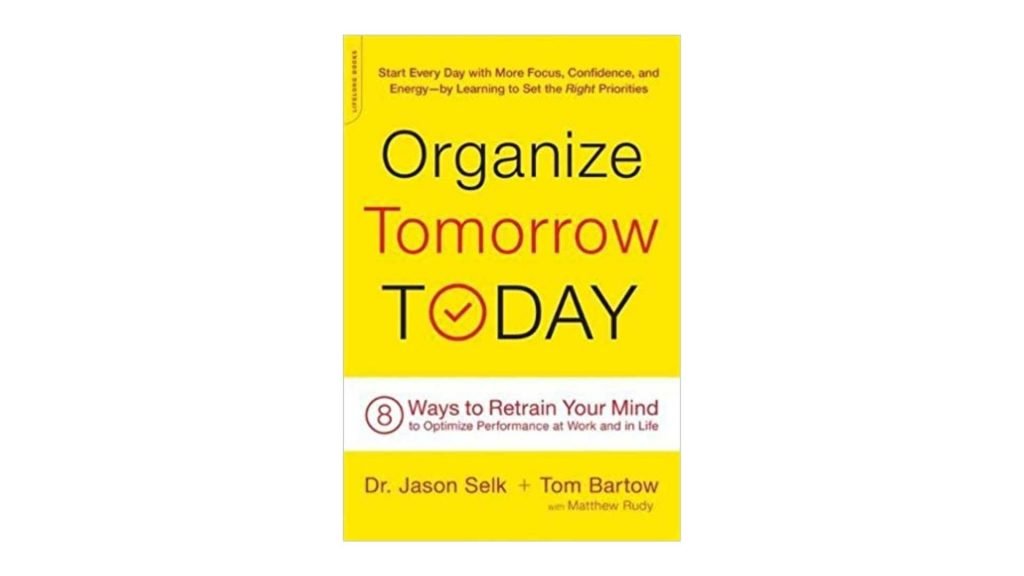 Available as an audiobook
Available on Kindle
Available as physical copy
This book reveals the secrets of how both elite athletes and business leaders climb to the top.
There is a huge difference between knowing something and understanding. There is an even wider gap between understanding and doing. Highly successful people never get it all finished in any given day; however, they always get the most important things completed. The authors present strategies to become more productive in a sustainable way and they are actionable steps that you can start taking right away.
6. 168 Hours: You Have More Time Than You Think by 168 Hours: You Have More Time Than You Think by Laura Vanderkam
Available as an audiobook
Available on Kindle
Available as physical copy
This book shows that with a little examination and prioritising, you'll find it is possible to do all the things you want to without giving up quality time for work, family, and other things that really matter.
You get inspiring examples of people who manage to do it all inside the book, along with tips for finding time to do what we want with our lives. This book guides you through how to look at your life in blocks of time and breaks it down into actionable steps the reader can follow to improve their time management.
7. The Checklist Manifesto: How to Get Things Right by Atul Gawande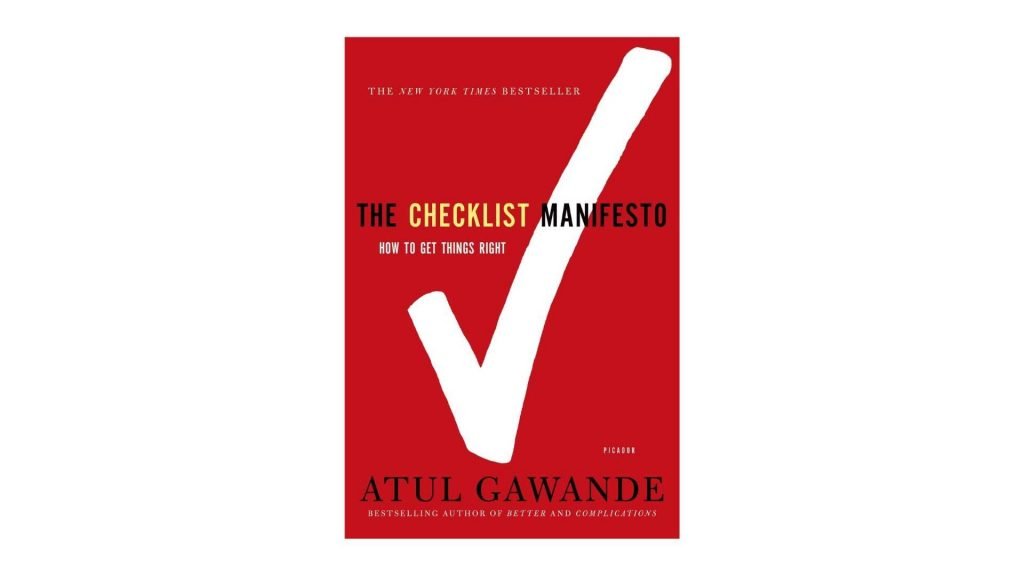 Available as an audiobook
Available on Kindle
Available as physical copy
We live in a world of great and increasing complexity, where even the most expert professionals struggle to master the tasks they face. That's where this book comes in.
The author believes that we normally don't look for patterns in our failures but we should, and the simple checklist could serve as our guide. The book makes an entertaining and compelling argument for checklists and it truly shows the effectiveness of checklists for different professionals.
8. Essentialism: The Disciplined Pursuit of Less by Greg McKeown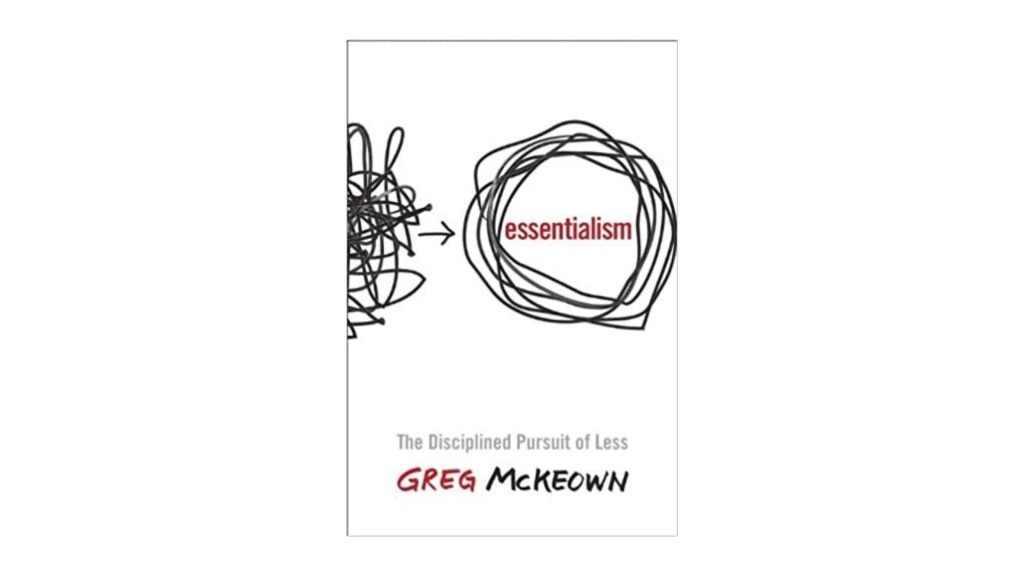 Available as an audiobook
Available on Kindle
Available as physical copy
Essentialism is more than a time-management strategy or a productivity technique. It is a system for understanding what is absolutely essential, then eliminating everything that's not, so we can make the highest possible contribution toward the things that really matter.
This book dives into the process of achieving more meaningful outcomes by focusing on less activities. The book is written in a clear, logical, and actionable fashion. There are a lot of gems in this book and is a wonderful read for people that want to achieve more.
9. Getting Things Done: The Art of Stress-Free Productivity by David Allen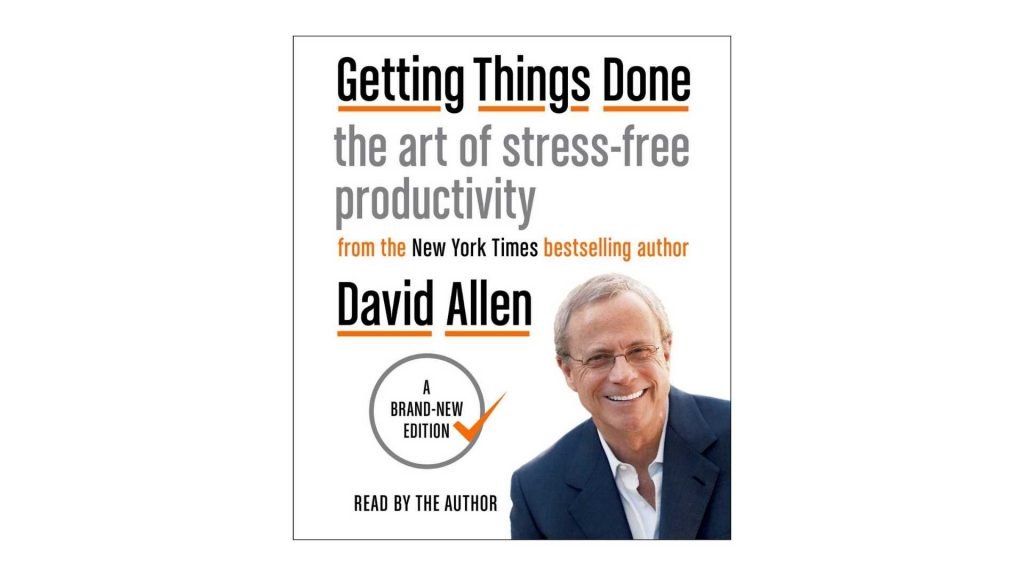 Available as an audiobook
Available on Kindle
Available as physical copy
Since it was first published almost fifteen years ago, David Allen's Getting Things Done has become one of the most influential business books of its era.
GTD is now known as a way of approaching professional and personal tasks. The books goes into the importance of implementing the full system, adding it to your projects list, going into how to break down a project of any size and scope and all the fine details of how to execute a project using all the complications.
10. Time Management: Smart Hacks To Get Things Done, Stop Procrastination Habit And Increase Focus And Productivity by David Tracy and Brian Allen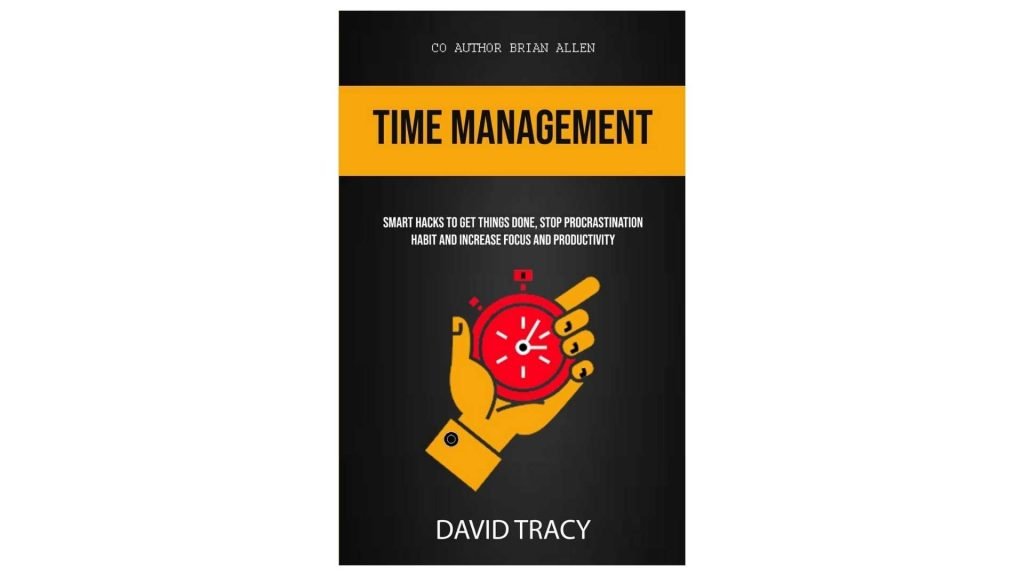 Available as an audiobook
Available free on Kindle
Available as physical copy
We cannot add another hour to the twenty-four hours we get every day. Our snooze button does not have the power to delay the sun from rising in the morning. Time simply does not wait for anyone.
In this book, you'll discover powerful strategies and techniques that will help you get more out of your day. You will definitely agree that time management is what every person would want to have.
Conclusion
And that was our list for the top 10 best productivity & time management books! We hope that you find a few new gems on this list to help you be your best self in 2021.
What do you think about them? If you have any recommendations, definitely leave them in the comment section down below! Thank you for reading!